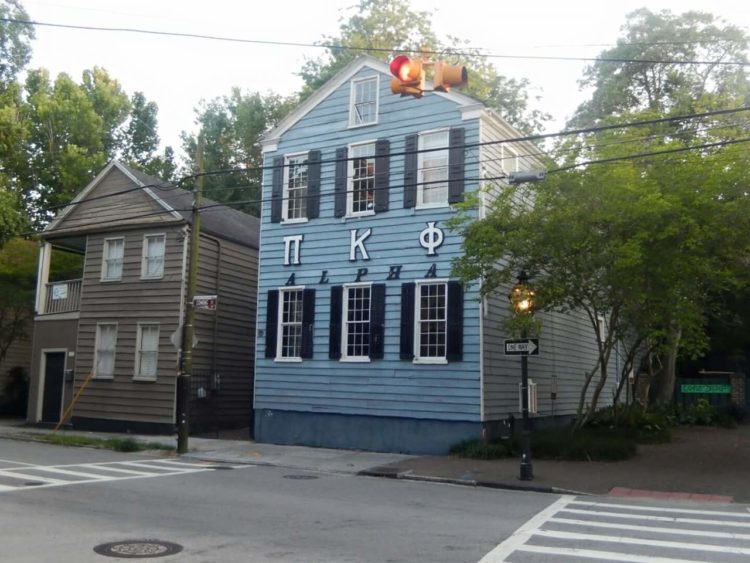 By Mark A. Leon
A new 18 room hotel was unanimously approved for the old Bob Ellis location on King Street and the fifth College of Charleston fraternity was shut down in a year with this recent one involving acts or misconduct allegedly including abuse of a student.
Meanwhile in Conde Nast land, Charleston continues its reign as the #1 city in the United States.
Let us for a moment overly simplify this.  I apologize for the lack of complexity, but sometimes you need to be transparent and simple.  These bullet points should illustrate a growing number of concerns that we cannot turn a blind eye to.
Charleston has not ranked in the top five tourist cities in the United States or world in any other annual survey other than Travel & Leisure.
The voters are tourists that spend an average of 1 to 4 days in Charleston annually or just one isolated visit.
A small group is "raising" awareness of a new rising of the South with peaceful demonstrations of flag waving and graffiti, but we claim to not have issues around race.
Have there been any investigations into the conditions the construction workers that are working in extreme heat putting up all these new developments in record time to capitalize on the overwhelming rise in demand and prices in Charleston County and surrounding areas?
In a recent article, we recommended subsidized parking for locals that work downtown. Thank you to the College of Charleston and their survey team by bringing attention to this issue and reinforcing that local livability is taking a back seat.
Why is our local city and county government, knowing that there is active construction on Upper King, Crosstown, Lockwood, Upper Meeting, Medical District and areas around The Battery, not doing a single thing to curtail the development? That is the million-dollar question that remains.
Is all this for the hard-working residents that commute long hours every day, suffer wear on their vehicles from a damaged road system, struggle to pay monthly rent and expenses and refusing to come to a city that preaches shop local, buy local?
In a city that can be crippled by an icy bridge, a netting falling from a bridge top or a single massive accident, it is time to ask some serious questions and more importantly, get answers.
When will historic Charleston return to the look and feel of a city that once was the shining star of the South?