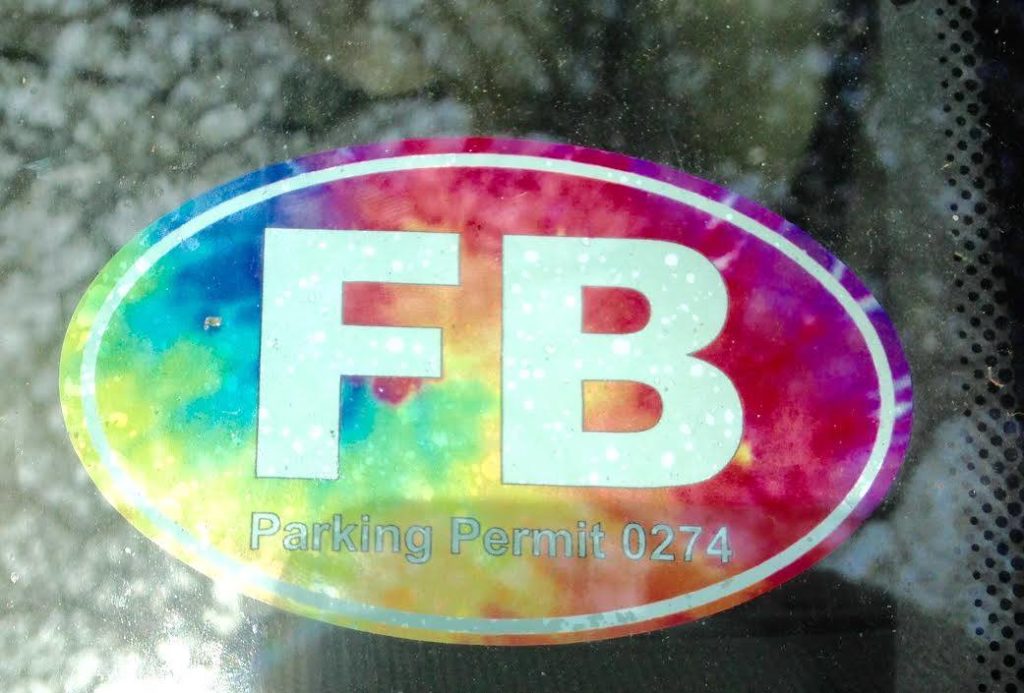 This message was posted on the I Love Folly Beach Facebook Group this week by the group organizer:  "FYI Time to get your Funky Folly Beach Parking Pass Decals…if you want them… if you are a Folly Beach resident you get two FREE with proof of residency and Drivers License and tag numbers of 2 vehicles .. If you are non resident and come to Folly a lot you can buy one for $125 for the year… (Cash or check only) these allow you to park on all gravel beach access lots as well as up and down by the washout where there is a paid parking Kiosk. They are not for Pier or County Park.. those are Charleston County Park passes that you can get also yearly….. Residents deadline to get free ones is May 1st…. on Wednesdays only at Folly Beach City Hall"
With the recent overwhelming success of Annual Events Folly Gras, St. Patrick's Day, Holiday Parade, Surfer's Healing and the impending Sand and Art Festival, Folly Beach is becoming an event destination hot spot.  Along with the many wonderful festivals, Folly Beach offers:
Dining
Coffee and Ice Cream
Weddings
Surfing
Beach Days
Fishing
Biking
Live Music
Craft Fairs
Movie Nights on the Beach
This offering for both residents and non-residents is a wonderful way to reward locals and offer consistent beach goers the option to park easily while bringing in revenue for the city.  It also forces the city to look at the current parking options and how they will need to evolve as the community and its population continues to grow.
How much longer will Folly Beach allow free street parking in front of residential homes?
How long before a parking garage is built similar to Shem Creek?
These are valid long term questions that may be addressed sooner than we think.
There also continues to be chatter focused on charging a fee on Folly Road to enter the beach.  There is no formal proposal in play, but chatter can lead to discussion and action.