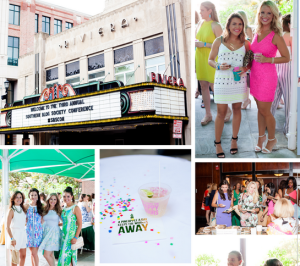 Are you a Southern blogger with a passion for food, fashion, architecture, history, shopping, entertainment or just love to share your experiences with the rest of the world?  We have a society for you.  One that builds community and provides deeper exposure of your message.
Learn more about The Blog Societies today.
MEMBERSHIP GUIDELINES:
What we look for in our Members
Quality photographs that are either a) original and done with a high quality camera or b) quality photographs that are properly credited. Please do not send in your application if you are only posting Instagram or iPhone photos, photos taken of you by yourself (aka selfies) or solely photographs of other people's work.  Photos must be large (600px or wider), high quality and in focus.  We also look for a large amount of original photos from our applicants. Photography is our most important guideline for our applicants to meet and to see examples of what we look for, you can view our latest posts on The Blog Societies.
In addition to great photography, it's imperative that the majority of your content easily falls into one of our categories of EAT, DIY/HOWTO, WEAR or LEARN.  We also look for bloggers who have had consistent posting (roughly 3 times per week) for several months. We are unable to extend memberships to those who have started a blog and do not have some content history to review (we suggest a minimum of 6 months of content). Please ensure that your ABOUT page has a large (preferably over 500 pixels wide), high quality photograph of you so that we can feature you as a potential MEET. This is typically the page we head to first to get to know our applicants for review, so make sure it's top notch!
BENEFITS OF MEMBERSHIP:
Listed on The Blog Societies site for all members and brand resources to view/contact
Opportunity to submit content to be featured on the site and promoted across social media
Exclusive invitations to events from city/state meet ups to brand events
Invitation to apply to the annual Blog Societies conference
Exclusive invitation to work with brands on collaborations
Access to The Blog Societies Pinterest member board
Access to private forum for members to network, learn and connect
Application Link – Register Here
Recap – Third Annual Southern Blog Society Conference – Charleston, South Carolina