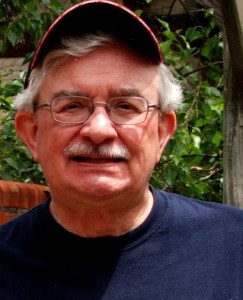 Rather than listen to the town fathers, mothers, brothers and sisters debate the merits of a boutique hotel on a busy downtown thoroughfare in Summerville, the Mensch chose to accompany Mrs. Mensch to an awards ceremony for a friend. I came away from the ceremony knowing I had made the right choice.
Summerville's weekly newspaper, The Journal-Scene, has a unique niche in promoting and developing community spirit by giving awards for different categories of people. Wednesday, November 12, was recognition night for ten "Women to Watch in 2014". It was a simple affair at the Holiday Inn Express in Summerville. Who knew the Holiday Inn Express had these great meeting rooms? Not the folks who want new meeting space downtown, apparently.
No expense was spared: there were adult beverages – Kirkland's finest wines, a few snacks of crackers and cheese, sandwich wraps, salads for the crackers and cookies. What else could you ask for? A brief ceremony? Yes! Short and sweet and to the point, just what an awards ceremony should be.
Frank Johnson, the host and J-S editor, introduced each winner with a few words that succinctly captured her accomplishments to be named a "Woman to Watch in 2014". The introduction was accompanied by a photograph of the recipient on the big screen. Unlike those blabby "stars" who seem to go on forever thanking people at an awards show, each of these women said a few words of thanks in under two minutes.
What struck me most about each woman was her humility. One said, "I'm just doing my job, which I love". Another said she was blessed to be able to help people in poor health and to give back to the community. In one way or another they all said the same thing: "what I accomplished was due to efforts of other people", "it is not about me" and "I'm the beneficiary of good people around me."
The women had been nominated by their friends and family. What a mix of women and accomplishments: an HIV survivor, a middle school principal, a teacher, a health care worker, an arts volunteer, a community development activist, a school counselor. There were African-American women, white women, young women, old women, middle-aged women, blonds, brunettes, tall, short, thin, not-so-thin, single, married, pregnant, mothers, grandmothers, widows. Ordinary women who do extraordinary things.
What great lessons in leadership these women give to their families, friends and co-workers.
"Women to Watch" has been going on since 2007. With ten winners a year for seven years, there are 70 "Women to Watch" award winners in Summerville. I can only imagine that the boutique hotel would not be the brouhaha it is if some of these women had been involved.  For that, we thank them for their wisdom and courage.