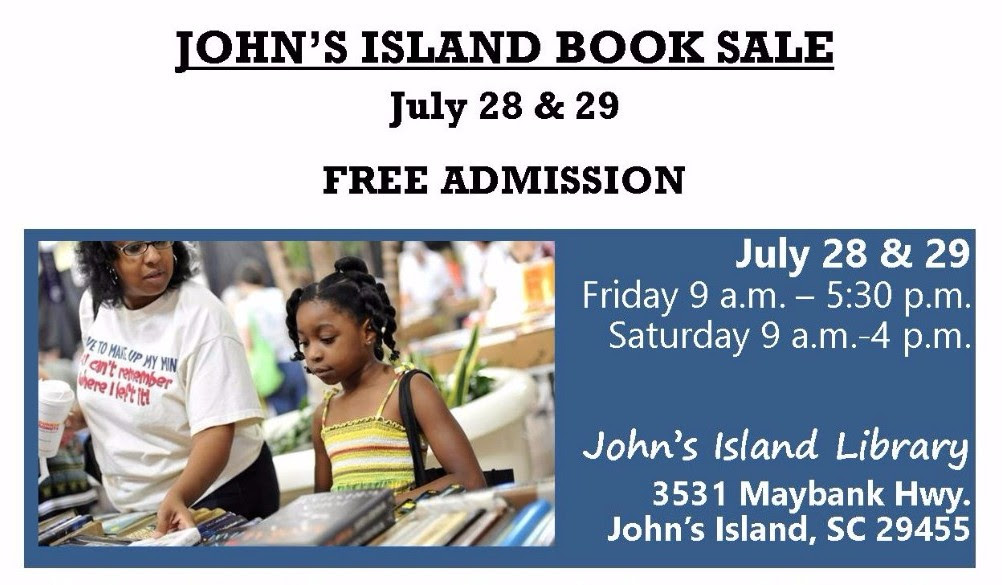 Please join us for the John's Island Book Sale!
Come shop the Charleston Friends of the Library John's Island Book Sale.   The sale will take place on Friday, July 28th from 9:00 am- 5:30 p.m. and Saturday, July 29th from 9:00 a.m. – 4:00 p.m. at the John's Island Regional Library, 3531 Maybank Hwy., John's Island, 29455.
At the sale, you will find more than 10,000 books, DVDs, and CDs, with prices starting at just $1 for paperbacks and $3 for hardback books. Children's books start at just $0.50.  All books and media are individually priced.  Book categories include mysteries, romances, classics, children's books, local histories, "better" books, cookbooks and a variety of non-fiction topics.
Want to attend the book sale a day early? A special event for Friends of the Library members will be held at the John's Island Regional Library, Thursday evening, July 27th from 5:00 p.m.-7:30 p.m. Members can join at the door!
Can't wait for the next book sale? We sell books every day online! Please check out our online account.  In addition, you can find $1 books in the Friends of the Library section of a number of Charleston County Public libraries.  These books are refreshed often and you will find a variety of genres.
Interested in volunteering at our July book sale?  Please click here to sign up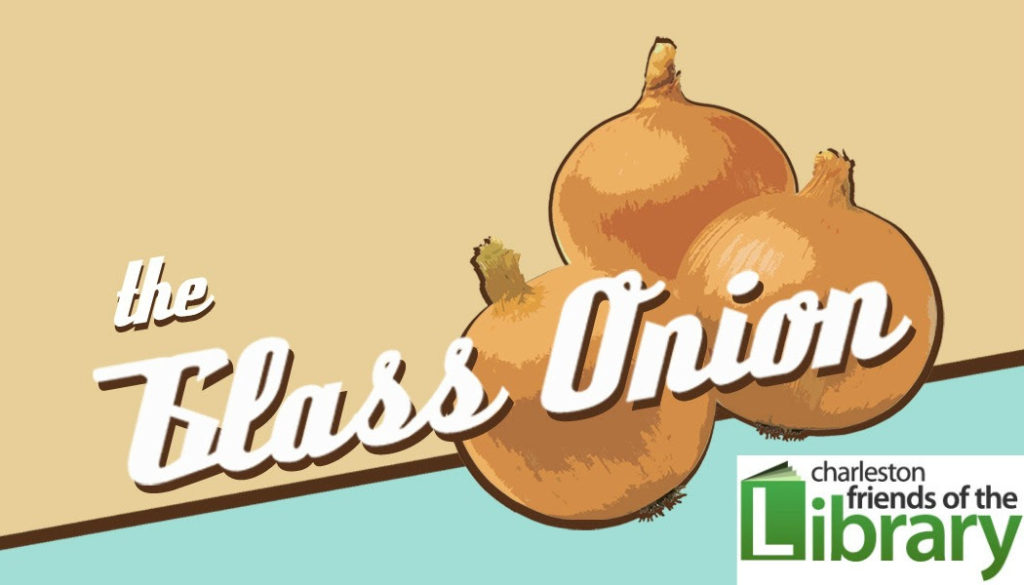 The Glass Onion Hosts Charity Tasting Benefiting the Friends
Sip specialty drinks for a good cause. Join the Glass Onion and the Friends on Wednesday, July 12, 2017 to try the restaurant's new summer cocktails.  Blue Chair Bay Rum cocktails will be featured at the July Charity Tasting. The tasting costs $10 per person and half of the proceeds from the event will go towards the Friends.  Patrons will receive some small bites to go along with the tasting. Tickets can be purchased in advance here or at the door. The Glass Onion, 1219 Savannah Highway, West Ashley. Wednesday, 5:30-7:30pm. $10. (843) 225-1717.