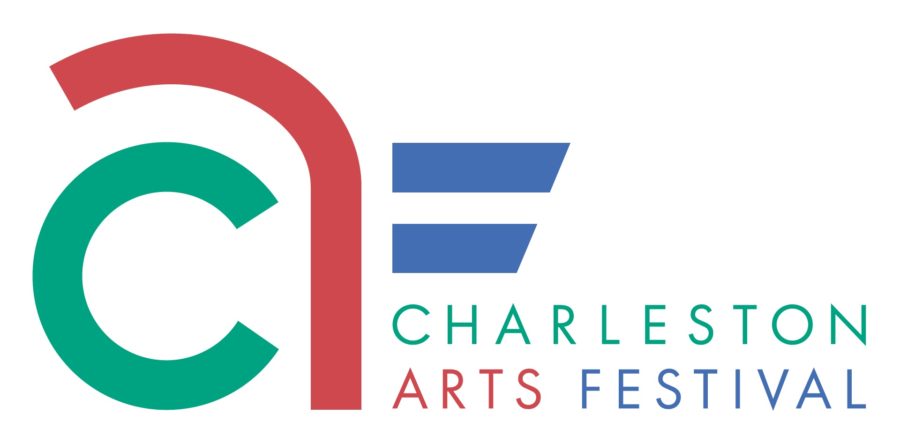 For Immediate Release:  Charleston, SC – September 11, 2017
In its milestone second iteration, Charleston Arts Festival 2017 will
once again celebrate cross discipline collaboration and seek to
challenge artists and attendees.
Charleston Arts Festival will feature Lowcountry luminaries working
across artistic genres including music, dance, and visual arts to
create a multi-week festival at venues across the Peninsula while
celebrating all things creative.
Throughout the festival, attendees will be able to immerse
themselves in singular experiences that draw from a variety of
artistic fields. Charleston Arts Festival will celebrate creators of all
types in seeking to bridge the gap between artist intention and
audience expectation.
Festival Events Listed Below.
For full festival details and schedule, please visit www.charlestonartsfestival.com
EVENTS
Friday, September 22
CREATIVE MORNINGS
Redux Contemporary Arts Center: 7:30-9:30 AM
Admission is free
Creative Mornings, Charleston's ever-popular AM-wake-up call for
creatives, will be partnering with the Charleston Arts Festival for its
September number featuring noted singer-activist Leah Suarez as she
explores the multi-faceted topic of "Compassion". Admission is free, but
reservations must be made in advance via www.creativemornings.com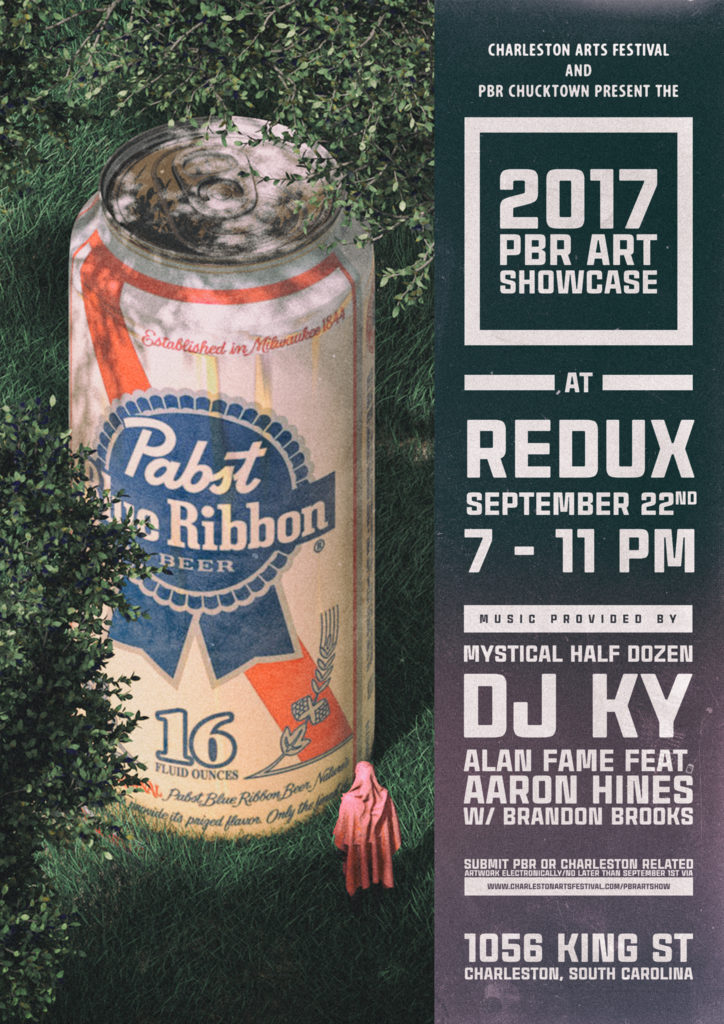 Friday, September 22
PBR ART SHOWCASE
Redux Contemporary Art Center: 7:00-11:00 PM
Admission is free
The Charleston Arts Festival will collaborate with Pabst Blue Ribbon Chucktown and Redux in presenting the third annual PBR Art Showcase.  This unique and high energy event will feature PBR-themed artwork across various media from paint to fabric to sculptural. Artwork will remain on display until October 1, 2017.  The opening for the Showcase itself will be a big-time party with free PBR and a variety of the city's finest musicians lending their talents to the evening: Mystical Half Dozen, Alan Fame featuring Aaron Hines with Brandon Brooks with spinning by DJ KY.
ART RIDE
Redux Contemporary Art Center: Artspace Exploration Community Update
presented by the Dorothy Donnelley Foundation: 5:30pm-7:30pm
The Southern Gallery: "New Painting" – 7:00-10:00 PM
Beresford Studios: "The Story from Firn" – 7:00-10:00 PM
Admission is free, but advance registration is requested for the Redux event.
ART RIDE will be the result of a most unique partnering between four Charleston arts entities– the Gaylord and Dorothy Donnelley Foundation, The Southern Gallery, Beresford Studios, and the Charleston Arts Festival– and our bike advocacy group, Charleston Moves. This collaboration will link together and put on wheels three distinct and three distinctly important arts-related programs for an all-evening emphasis on our vibrant creative community.
In September 2016, the Donnelley Foundation invited Artspace, the nation's leading non-profit developers for the arts, to administer an online survey to further assess the potential success of an affordable multi-use facility in the Charleston region. Nearly 400 individual artists and arts organizations participated in the survey on various areas of need within the local artistic community. This evening's program will reveal the results of this survey and preview several arts-related space concepts under development. The event is free and the public is invited to attend, but seating is limited.
For more details, please visit www.gddf.org
The Southern Gallery will presents New Painting, a group exhibition of painters and their exploration of techniques; old and new, reworking and updating to align with current, contemporary aesthetics. This exhibit will feature works by Adam Eddy, Natalie Escobar, Shanequa Gay, Susan Klein, Karen (Myers) Paavola, Colin Quashie, and Sophie Treppendahl. These works will remain on display through November 12.
For full exhibition details, please visit www.thesouthern.gallery/new-painting
Beresford Studios will feature Stories from Firn, new works by Vik Hart. The exhibit will be on display until October 15. Artist Statement: "Firn is a land made of swirling masses of color and unfamiliar sights. These paintings and drawings seek to form a connected narrative that offers a glimpse into the landscapes and inhabitants of another world. I want my work to imply a story that happens beyond the pieces, just a single moment on a much broader scope."
For full exhibition details, please visit www.beresfordstudios.com.
Charleston Moves and Charleston Arts Festival will support with organizational and logistical oversight of the evening's multiple venues and happenings.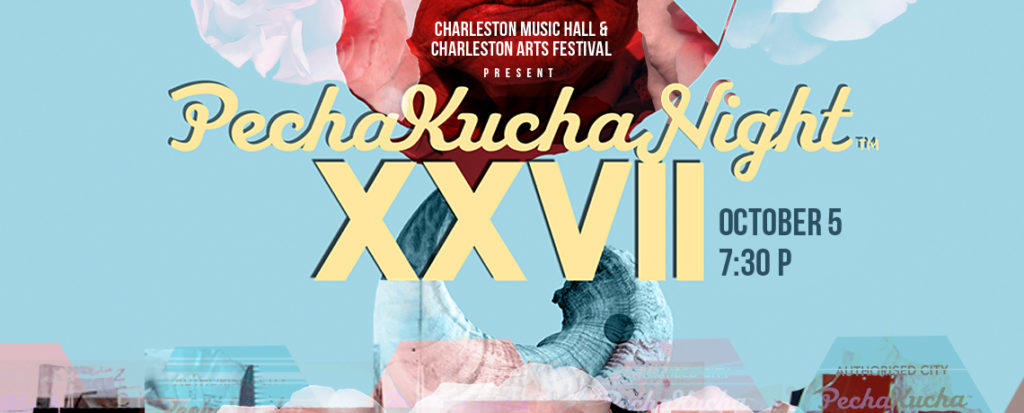 Thursday, October 5
PECHA KUCHA XXVII
Charleston Music Hall: Doors 6:30 PM; Presentations 7:30 PM
Admission: $12.00
Almost nine years after the very first Pecha Kucha in Charleston, a twenty-seventh Pecha Kucha– still all-volunteer and still edgy and thought-provoking– will blast into the Music Hall. This batch of stellar presenters will be eight Charleston superstar artists and will be revealed week-by-week as the PK 27 date approaches.
Tim Hussey, who presented at that historic Pecha Kucha I, will serve as the emcee for this very special evening. Pecha Kucha XXVII will also be part of the celebration of Art Mag's ten years of publication.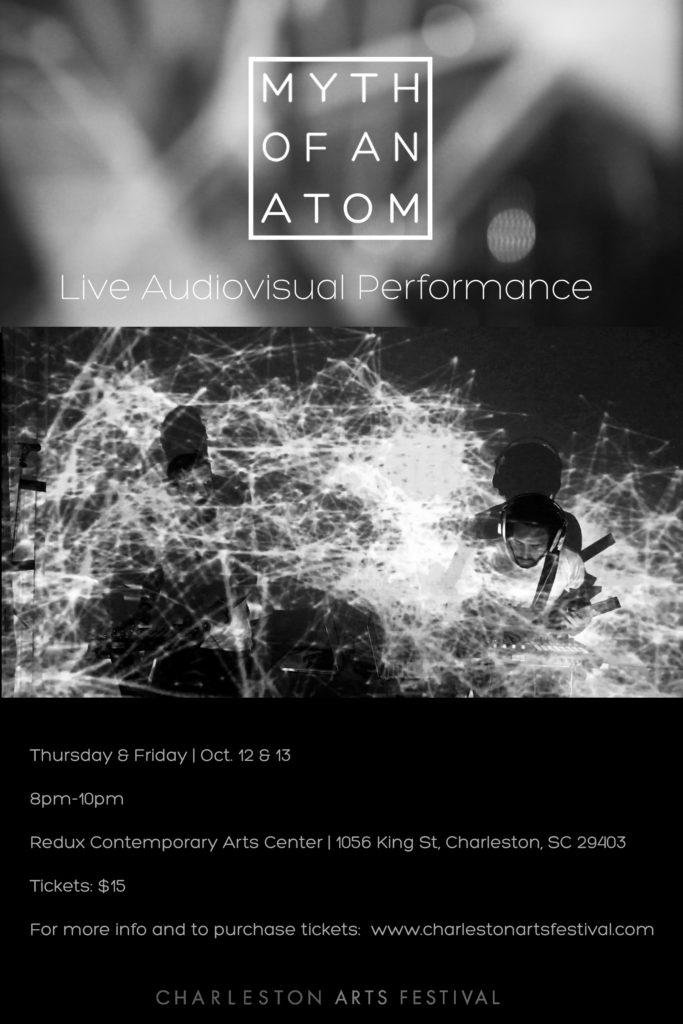 Thursday and Friday, October 12 and 13
MYTH OF AN ATOM
Redux Contemporary Arts Center: 8:00 PM – 10:00 PM
Admission: $15.00
MYTH OF AN ATOM is the brainchild of New York-based duo,visual designer Christian Hannon (NON Visuals) and musician/producer Fallen Atom.  Eclectically fusing elements of hip hop, R&B, future bass, and electronic soundscapes with fluid, sound reactive imagery, this audiovisual performance explores the nature of light, sound, and the cinematic experience with a live band. Atom and Hannon are accompanied by other musicians behind a translucent screen that is projection mapped by Hannon's visuals, creating a holographic effect. The visuals and music are of a modular nature, making each show a unique adventure for the viewer and the performers.  Hannon and Atom are originally Charleston natives who debuted their project locally at the Charleston Arts Festival Finale in October of 2016.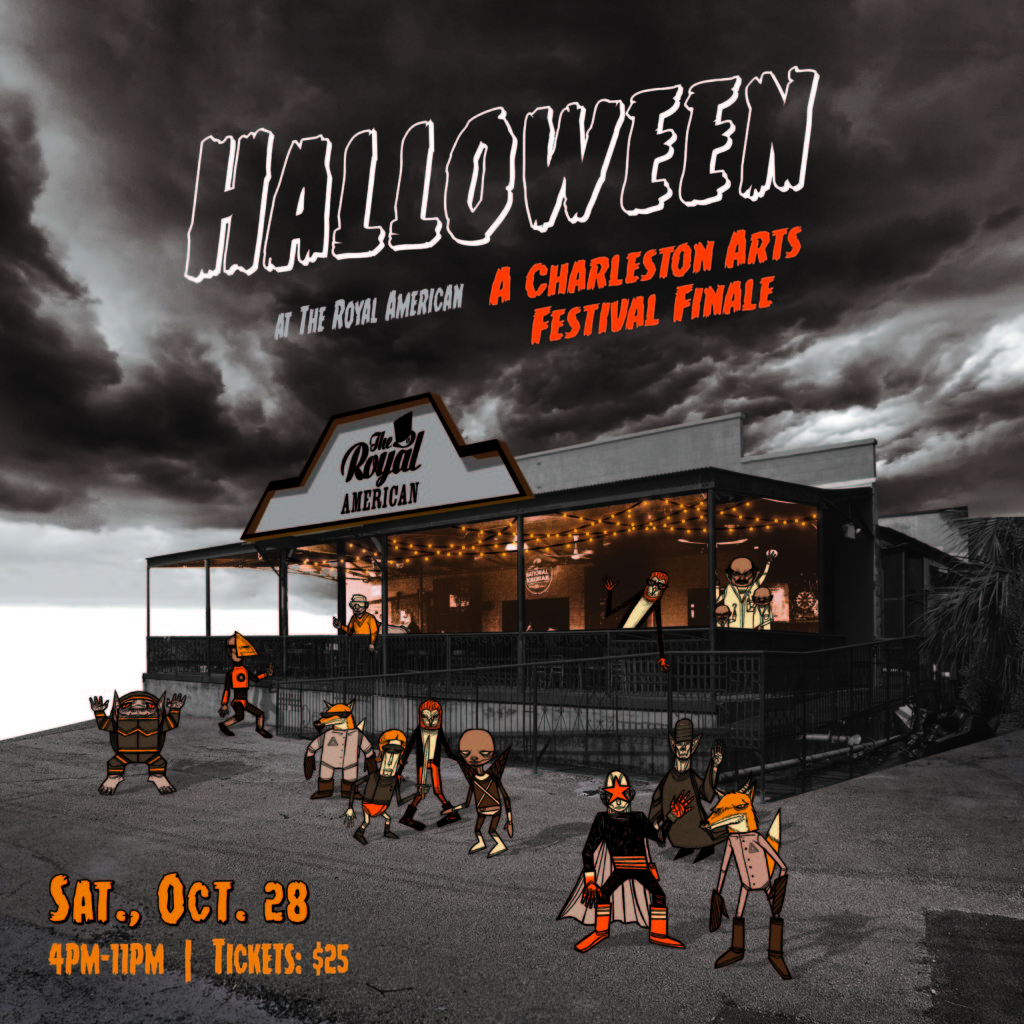 Saturday, October 28
HALLOWEEN FINALE at The Royal American
The Royal American: 4:00-11:00 PM
Admission: $25.00 (18 and up)
As an extension of its uber-successful JAIL BREAK series, the Charleston Arts Festival will take over the Royal American for its Halloween-crazed Finale.  Musical headliners will be Matadero, Beach Tiger, Benjamin Starr & Guests, and headliner Brave Baby. DJ Sista Misses will be spinning throughout the evening.  These musical performances will be complemented with interludes by the. troupe of Dance Lab as well as by visual art displays, a costume contest, and other interactive festivities.
For full festival details and schedule, please visit www.charlestonartsfestival.com
For more information
Andrew Walker
andrew@charlestonartsfestival.com
(843) 608-8516
Terry Fox
terry@charlestonartsfestival.com
(843) 723-4789
facebook.com/charlestonartsfestival
instagram.com/charlestonartsfestival
twitter.com/chsartsfestival
snapchat: chsartsfestival
Highlight Photos from Past Events