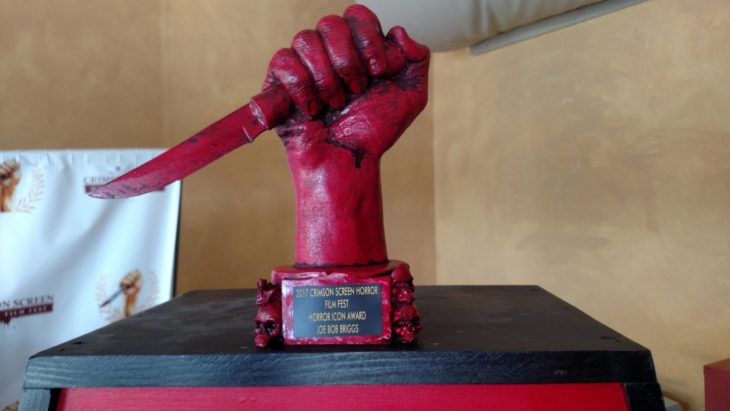 By Carla Adams
One may think that audience members at the Crimson Fest wear clown hair with fake blood drooling from their mouths as well as open wound makeup all over their arms, yet nothing could be further from the truth. For the past two years, I have attended the Crimson Fest Horror Film Festival in North Charleston and each time I have either laughed until it hurt, squished my eyes tightly shut while covering my ears, grabbed my neighbors arm or yelled out "can't look yet" multiple times.
Besides the gore films at the Crimson Fest, there are also films of suspense, plain frightening ones or just silly ones like the "Scream" movies. The diverse range include full length features, shorts, animated and Claymation.
What truly sets the film fest aside from others I have attended is that these directors, producers and actors are having a blast doing what they love.
Along with the showings, many of the creative minds behind the films do the festival circuit attending and speaking with the guests about their films, process and inspiration. They are so enthusiastic about their craft. You are just as drawn into their process as the films themselves. Seeing them so excited about wanting to share this with their audience is totally cool and has made my experience better for it.
They openly shared their ideas from concept to reality, how they raised funding/backing, photography and filming tricks and writing process during the panel discussions. In fact, many took notes on what other filmmakers were saying. It really showed the collaborative mindset of the film industry.
So, if you are interested in spending a hot or rainy day inside a very dark theater in May 2018, attend the Crimson Screen Fest Horror Festival. It is affordable, entertaining and with the setting being in Park Circle, you can take part in the rich culture of the area with ample dining, bars and coffee shops.
Now if you will excuse me, I must try on some temporary scab tattoos I picked up for free at the festival.