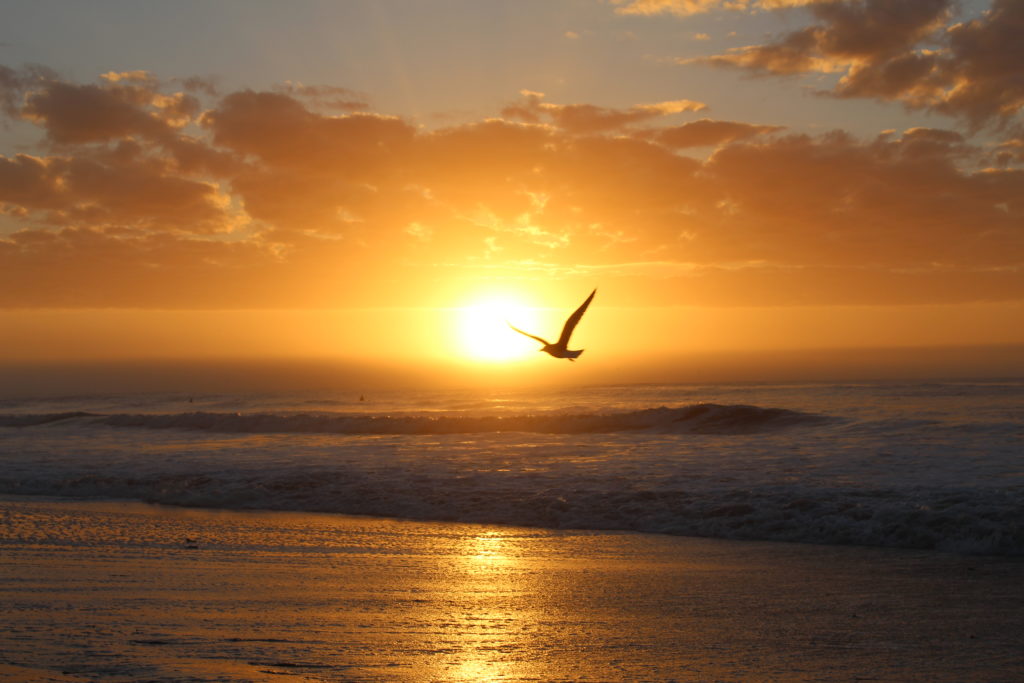 By Mark A. Leon
With the onslaught of constant construction that will take us into 2020 and beyond, highway infrastructure changes, a new skyline landscape and extreme competition with increased tourism, it is easy to lose sight of the little things that has made Charleston the charm of the South for generations.  In the last few weeks, I have been reminded of the elegance of simplicity in a town that values, its people, historic, culture and most of all community.
It has been a magical few weeks and with the experiences I have been a part of, I have also began to question if we are losing site of the individual moments that last here in Charleston.  I fear we are losing the connection to the Lowcountry that has warmed our hearts for so long.
I would like to share some of my recent Charleston stories to demonstrate just how powerful the simplicity of the Holy City can be:
On the eve of Valentine's Day, at East Bay Meeting House, I attended the weekly Monday Open Mic night, During the two-hour performance, I witnessed a confident 19-year-old College of Charleston freshman with nothing more than her guitar and voice perform an original song that sent goosebumps throughout the intimate crowd.  As she sang, I was fixated to the face of a girl that has a gift that so few a blessed with.  Like an early Jewel, the passion in her voice rivaled some of the great young musical artists.  As host Jim Lundy would say, after recalling over a decade ago when a young Elise Testone performed for the first time, this girl has a future and we will be looking back someday and remember she performed here first.
While sipping a Cuban themed cocktail in Hutson Alley this past Thursday, outside of Victor Social Club, we were serenaded by a jazz duo performing soothing versions of 80's and 90's classics from Prince to 4 Non-Blondes.  As the music and cocktail complimented this warm February night, the staff brought out champagne and an elegant torte to help celebrate my slightly belated birthday.  It was a Charleston night, without flash or glory, but filled with lasting memories.
Several mornings a week, I share the Folly Beach coastline with sunrise catchers, surfers and wayward souls looking for meaning.  It is a cathartic experience to feel the wind brush your face, sand caressing your toes and watching the sun welcome the first moments a new day.  The ability to bring your mind to complete peace, even for one moment a day, truly helps bring balance and happiness.
We love our dogs in Charleston.  That is certainly something we are very proud of.  As I watched early morning jogs and walks with our four legged friends, I wished a friendly good morning and a smile to each passing stranger donned out in sweats or yoga pants and was reminded of the sense of community and love that lives on so proudly.
I drove by Colonial Lake a few days ago with the top down and Kenny Chesney on the radio and witnessed a line of yoga pant legs reached high to the sky.  Laying out under the shelter of the sun, this group combined the elements of nature, exercise and therapy to lose themselves from the everyday hustle of life.
Last evening, I sat in a Cabaret style theatre with checker pattered tabletops, wine and one of the best feel good musicals of the season.  Midtown Productions brought to life the compositions of Fats Waller with "Ain't Misbehavin".  Bringing the music of a generation that celebrated life and heritage, this celebration of the heyday of Harlem's music and dance scene was pure magic that had the audience tapping their feet along with the performers.
Charleston is filled with little charming moments.  Ones that leave a lasting impression.  They aren't moments that drain your wallet, force you to be something you are not or draw a crowd.  These are personal moments filled with the power of love and connection.
Sometimes you have to step away from the festivals, concerts, fancy restaurants and see something bigger than yourself to find that true Charleston happiness.
These are the things we need to remind ourselves to embrace and not lose sight of.