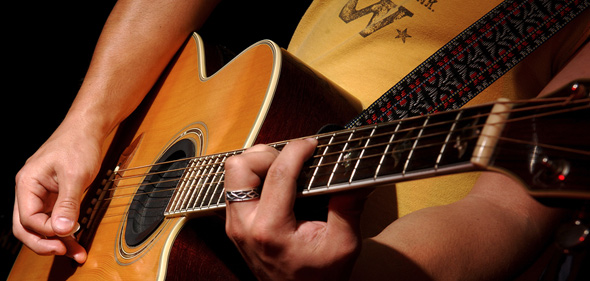 First Fridays – A New Monthly Music Event
First Fridays is a new music centered event that showcases local artists in
participating bar/ restaurant venues throughout the Charleston Area.
CHARLESTON, SC (December 27, 2017) – Do you enjoy live local music? Well
First Friday's is the event for you; make sure to mark you calendars for this new monthly
music showcase kicking off Friday, Jan 5th! "First Fridays is a free music event that
pairs local talent with participating bar/ restaurant venues throughout the Charleston
Area all while providing attendees an opportunity to check out newer locations in a
stress free and safe environment" says Josh Walker, co founder of First Fridays.
First Fridays is put on by MTM Industry, a local music booking agency, that
works regularly with different restaurant locations to provide and schedule a variety of
quality local entertainment. First Fridays is an inaugural event that aims to grow and
expand to become a city wide event with focus on the local musicians as well as
promotion of the establishments at which they play. To start, First Fridays will be held at
2 participating local venues and hopes to grow within the first 6 months into other
locations throughout the area!
January 5th's participating locations include Blackwood Smokehouse (90 Folly
Rd Blvd) and Chill-N-Grill (2810 Ashley Phosphate Rd). From 6pm -9pm, Blackwood
smokehouse will be showcasing local talent, Emily Curtis. Emily Curtis is a Mt. Pleasant
native who has been on her own in the Charleston music scene for 2 years now. Emily
likes to mix her music style between country covers and modern pop. Aside from cover
songs, Emily also has released several of her very own original EP's! You can discover
more about the artist on her website, www.emcurtismusic.com . Blackwood
Smokehouse is excited to host Emily Curtis at their fairly new location located in the
Earth Fare Shopping Center off Folly Rd. Blackwood will be offering a variety of food
and wine specials as well as a featured local based cocktail for First Fridays.
Chill-N-Grill will be showcasing local talent, The Jaykob Kendrick Band, who will
be playing a variety of R&B, Pop and Funk music from 8pm-11pm. The Jaykob Kendrick
Band is composed of several local musicians who can play just about anything, and we
mean anything! Have a request? Well they have an extensive request list of popular
favorites you're sure to sing along with! You can check them out further on their
Facebook page at www.facebook.com/JaykobKendrickBand . Chill-N-Grill is a newly
renovated location located off Ashley Phosphate Rd that, will also offer a variety of
specials for First Friday attendees.
First Fridays will be taking place on, you guessed it, the First Friday of every
month beginning Jan 5th, so if you enjoy local live music, good deals, new places and a
great time, make sure to come support this new event!
Contact:
Alana Sing
(843) 421.1811
2919 Zachary George Ln, Johns Island
alana@charlestonguestlist.com