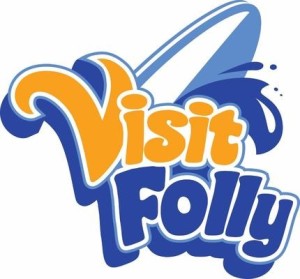 Press Release:  FAB Gives Back
The Folly Association of Business to donate to Folly Beach charities
Charleston, SC – The Folly Association of Business (FAB) will be donating a portion of the proceeds from their 2016 Festivals to several local Folly Beach charities at their next meeting on Thursday, June 9th.  Although FAB has always donated to local charities, this will be the first time that they have donated to charities based on their volunteer hours at the Folly Festivals.
Christine Wilkerson, Head of the Festival Volunteer Committee, talked about the impact that this program had on both the Festivals and the Folly charities that were selected:
"By recruiting volunteer representatives to help with the festivals, we received enthusiastic, responsible and reliable people. It's a benefit for us and an opportunity for them to earn some serious money for their charity.  We could not have been happier with the results and look forward to working with all these great people again at future festivals."
FAB President, Lewis Dodson had this to say about the joint venture, "We are so grateful for all the volunteers and to be able to continue to give back to our community! Each of these charities is doing great things on our island and we hope that we can continue to support each other through programs like this."
The following charities will be presented with donations at the Folly Association of Business meeting Thursday:
Folly Anglers $1,075
Folly Angels $600
Surfer's Healing $1,215
Begin with Books $125
As part of their effort to give back, the Folly Association of Business will also be presenting The City of Folly Beach with a check for $6,000 at the city's June 14th meeting. This money will be put directly towards Center Street Beautification, particularly the Engraved Brick Project.
FAB will be presenting each of the four charities with checks on June 9th at 6:30pm at the Tides Hotel on Center Street. They will be presenting the FAB donation to the city at City Council meeting at 7pm at Folly Beach Hall.
If you would to learn more about any of these FAB projects or about getting your Folly Beach charity involved for 2017 please contact Lindsey Chambers, FAB Secretary, at secretary4fab@gmail.com.