CHARLESTON, S.C. – Charleston's historic community theatre kicks off
its 86th season with a musical featuring everyone's favorite 1980s
hits. "The Wedding Singer" will open the new season for The
Footlight Players on Aug. 11. The play runs through Aug. 27 at the
historic Footlight Theatre, 20 Queen St.
The musical is based on the 1998 romantic comedy starring Adam Sandler
and Drew Barrymore. The musical version appeared on Broadway in 2006. It
was nominated for the 2006 Tony Award for Best Musical.
It's 1985 and rock-star wannabe Robbie Hart, who still lives in his
grandmother's basement, is New Jersey's favorite wedding singer. He's
the life of the party until his fiancée, Linda, leaves him at the
altar.
Shot through the heart, Robbie is so distraught that he makes every
wedding as disastrous as his own. When he meets Julia, an admiring young
waitress, Robbie falls madly in love. The only trouble is that Julia is
about to be married to a Wall Street shark, and unless Robbie can pull
off the performance of a decade, the girl of his dreams will be gone
forever.
With a score that pays loving homage to the pop songs of the 1980s,
"The Wedding Singer" takes us back to a time when hair was big,
greed was good, collars were up, and a wedding singer might just have
been the coolest guy in the room.
Directing the Footlight Players production is Nakeisha Daniel with
musical direction by Manny Houston and choreography by Megan Pue.
"As a child of the '80s, I was thrilled for the opportunity to
direct the musical version of 'The Wedding Singer,'" Daniel said.
"The sound and style of the time period is so iconic that one can't
help but smile when they think back to their favorite '80s song or
most embarrassing hairstyle. My hope is that audiences will dance in
their seats and take the message to heart that love will find you."
Performances are 8 p.m. Aug. 11, Aug. 12, Aug. 18, Aug. 19, Aug. 24,
Aug. 25, Aug. 26 and matinees at 3 p.m. Aug. 13, 20 and Aug. 27. Tickets
are $35 for adults, $32 for military/seniors and $25 for students. Order
tickets online at footlightplayers.net [2] or by calling the box office
at 843-722-4487 [3].
The Footlight Players is offering seven mainstage productions for this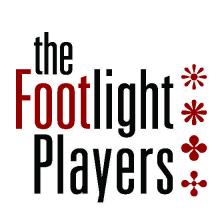 86th season; it normally offers six mainstage shows.
"Producing shows is what Footlight does best and this year we are
again making history," Jane Broadwater, executive director at
Footlight. "Four musicals are on this season's schedule, which we've
never done in a singular seasonal schedule. We're excited for our most
robust season yet."
This year's lineup includes:
"The Wedding Singer" – Aug. 11-27 (musical)
"An Act of God" – Sept. 15 to Oct. 1 (comedy)
"The Addams Family" – Oct. 20 to Nov. 5 (musical)
"Annie" – Dec. 1-17 (musical)
"Vanya & Sonia & Marsha & Spike" – Jan. 19 to Feb. 4
(comedy)
"Dial 'M' for Murder" – March 9-25 (thriller)
"Singin' in the Rain" – April 27 to May 13 (musical)
Season memberships are available for all seven shows or patrons can
select a package of either four or five shows for a customized season.
"This season we are producing four high-end musicals, two
award-winning comedies and a classic thriller," said Don Brandenburg,
artistic director for Footlight. "Hopefully, our subscribers will like
having the option of an à la carte theatre menu."
About Footlight Players
The Footlight Players launched in 1931 with a series of one-act plays
directed by Lt. Commander Charles Russell Price at the Charleston Navy
yard. The series was such a success and drew such a following that The
Footlight Players formally organized and incorporated in the fall of
1932. To this day, The Footlight Players continues to provide
professional quality, affordable community theater for the Lowcountry at
the historic Footlight Players Theatre, 20 Queen St. in Charleston. For
more information, visit footlightplayers.net [2] or call 843-722-4487