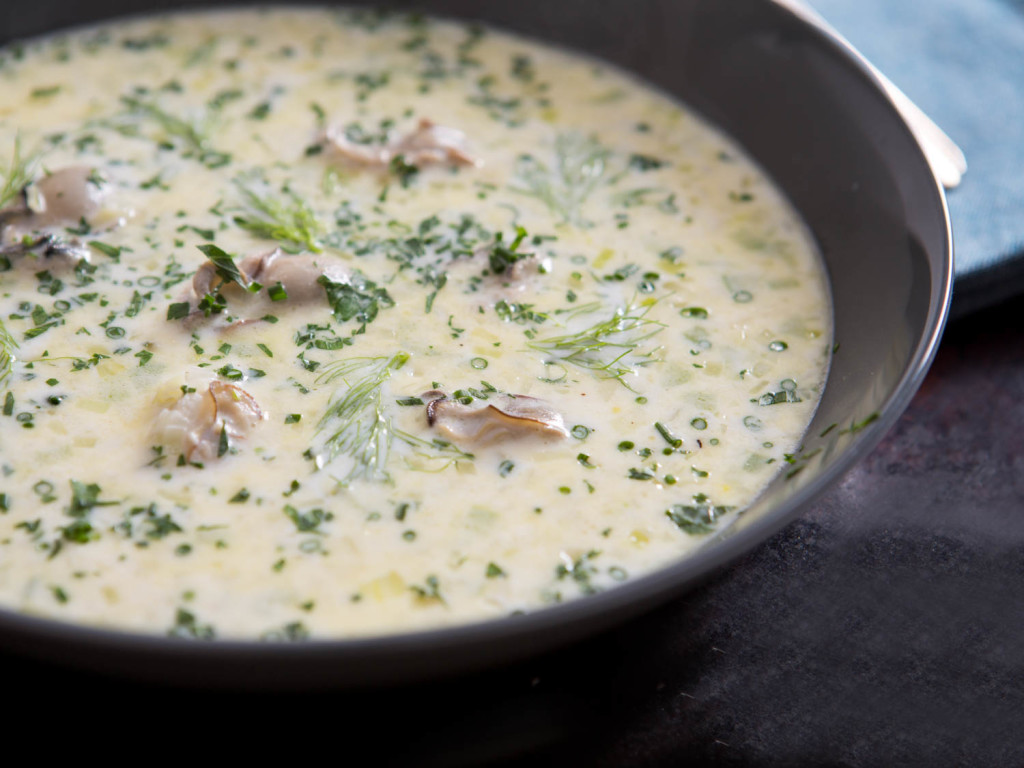 We wanted to share soup recipes from some of your favorite Charleston, SC restaurants.  We hope you take on some of these fine savory starters.  Good luck and happy cooking
Great Charleston Restaurant Soup Recipes

Oyster Stew in Scallop Cream
Serves 4
Ingredients for Scallop Cream
4 Shallots, rinsed & sliced
1 lb Scallops
1 tbsp Butter
2 cups White Wine
2 cups Heavy Cream
1 pinch Salt
Ingredients for Oyster Stew
1 large Yukon Gold Potato, peeled & diced medium
1 large Leek (light green/white), sliced
¼ lb Apple Smoked Bacon, small dice
1 pint shucked Oysters
½ cup Chives, chopped
1 tsp Butter
1 cup Water
1 pinch Salt
Method for Scallop Cream
• In a sauté pan, sweat the shallots over medium heat with butter and salt until golden brown, sticky, and caramelized.
• Deglaze with 2 cups of white wine.
• Reduce until sticky again. Add cream.
• Simmer slowly for 15-20 minutes.
• Strain and discard the scallops.
• Reserve the cream.
Method for Oyster Stew
• Render the bacon gently for 2 minutes over medium high heat.
• Discard rendered fat, and save lardons of bacon. Set aside.
• Cut the leek in half lengthwise and soak in cold water to remove dirt from layers.
• Once cleaned, slice to form semi-circles.
• In a medium saucepan, sweat one cup of the sliced leeks in a teaspoon of butter and a pinch of salt over medium heat.
• Add the potatoes and cook until sticky.
• Add water, cook until tender, and set aside off heat.
• In a sauté pan, return the scallop cream to medium heat.
• Add potatoes, leeks, and bacon.
• Cook until bubbly.
• Reduce heat to medium low, add oysters, and heat gently until oysters just crinkle.
• Add chives, then salt and pepper to taste.
• Serve.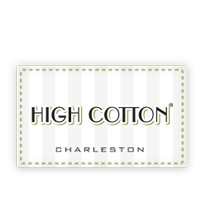 Blue Crab Butterbean Soup
4 Servings
Ingredients for Soup
2 c Yellow Squash, medium chop
1 Large Red Bell Pepper, small chop
1 Large White Onion, small chop
1 1/2 c Cooked Butterbeans or Lima Beans, blanched
1/2 lb Smoked Sausage, medium chop
1 Fresh Jalapeno, minced
1 T Garlic, minced
1 T Creole Seasoning
To taste Tabasco
To taste Salt
4 c Chicken Stock
3 T Butter
1 lb Picked Blue Crab
Method for Topping
Sauté the 1 pound of blue crab in butter with a pinch of parsley, lemon, and salt and pepper to taste.
Divide evenly amongst the bowls and garnish with a pinch of cornbread crumbles and cup chopped scallions.

Method

In a medium pot, melt Butter.
Add squash, red pepper, onion and jalapeno.
Sauté for 5 minutes.
Add sausage, beans, garlic and Creole seasoning.
Simmer 5 minutes.
Add stock and salt, season to taste.
Simmer 30 minutes.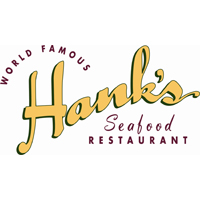 Chilled Tomato Basil Soup with Carolina White Shrimp
Ingredients
8 cups of rough chopped vine ripe tomatoes
1/4 cup of balsamic vinegar
1/4 cup of aged sherry wine vinegar
1/2 cup of extra virgin olive oil
1/4 cup chopped basil
2 cloves garlic crushed and finely minced
Salt and pepper to taste
Croutons and 4-5 steamed peeled and de-veined shrimp to garnish
Method
Rough chop tomatoes.
Place in a KitchenAid mixing bowl.
Add salt and pepper.
Mix slowly with paddle for approximately 2-3 minutes or until juice is rendered.
Strain tomatoes through a fine sieve, pushing through until only the pulp is left, and discard pulp.
Add to juice the following: vinegar, oil, garlic, and basil.
Serve chilled with croutons and shrimp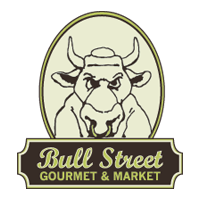 Gazpacho
Ingredients
3 lb ripe tomato
2 ½ lg cucumbers
10 sprigs cilantro
3 cloves garlic
½ red jalapeno, seeded
1 oz red wine ving
1/3 cup extra virgin olive oil
S & p to taste
Salsa Garnish
1 sm yellow bell pepper
½ red onion
½ pint grape tomatoes
¼ c chopped cilantro
½ lg cucumber
S & p to taste
3-4 T extra virgin olive oil
Method
Core & score tomatoes; blanch in lg pot of salted boiling water for 30 sec. Remove & shock in ice bath. (**Do in small batches so as not to drop the temp of the boiling water.) Peel skin & rough chop tomatoes; add to lg mixing bowl. Peel & seed cucumbers. (Reserve ½ of 1 cuke for garnish) Rough chop and add to tomatoes. Add remaining ingredients to mixture. Working in batches, blend ingredients until smooth; season to taste. Chill at least 1 hour.
Method
Meanwhile, make salsa garnish. Quarter inch dice the pepper, onion, & cuke. Grape tomatoes are halved; rough chop cilantro; season to taste and toss in the 3-4 T olive oil.
Portion gazpacho to order and top with garnish.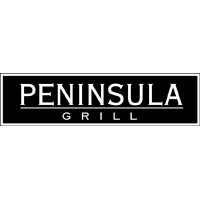 Light Portobello Mushroom Soup With Fresh Rosemary And A Smithfield Country Ham Flan
8 Servings
Ingredients For Soup
1 1/2 lbs Portobello Mushrooms
1/2 lb Button Mushrooms
1/4/ C Olive Oil
2 C Roughly Chopped Onions
1 C Roughly Chopped Celery
2 t Minced Garlic
1 C Roughly Chopped Peeled Carrots
4 C Chicken Stock
3/4 C Tawny Port (you substitute a fruity Zinfandel)
1/2 t Chopped Fresh Rosemary
1 C Heavy Whipping Cream
3/4 t Kosher Salt
1/2 t Freshly Ground Black Pepper
Ingredients For Flan
1 C Heavy Whipping Cream
1 Egg
2 Egg Yolks
1/3 C Ground Smithfield Ham, finely chopped by hand or in a food processor
1 T Finely Chopped Fresh Parsley
Dash Kosher Salt
1/8 t Freshly Ground Black pepper
8-1 oz Molds, sprayed with non-stick baking spray.
Method
Clean the portobello and button mushrooms by wiping them with a damp paper towel.
Remove the stems.
Scrape out the black gills underneath the portobello mushroom caps with a spoon and discard them; the gills would turn the soup black.
Roughly chop the caps.
Quarter the button mushrooms. Set aside.
Heat the oil in a heavy-bottomed stockpot over medium-high heat until hot but not smoking.
Add the onions, celery and garlic.
Reduce the heat to medium, cover and sweat the vegetables for 2 minutes.
Add the Port and simmer uncovered for 1 to 2 minutes, or until the Port is reduced by half,
Add the mushrooms, cover, and simmer over medium heat for 5 minutes, stirring occasionally.
Add the chicken stock increase the heat to high and bring it to a boil.
Reduce the heat to medium and simmer for 5 minutes uncovered.
Add the rosemary and cream and simmer for an additional 5 minutes uncovered.
Ladle the soup into a blender, but fill it only half way because the soup is hot.
Pulse carefully on low speed.
Season to taste with the salt and pepper.

Method

Preheat the oven to 325 degrees.
Heat the cream and ham in a small saucepan over medium heat.
Simmer it for 5 minutes.
Remove from the heat and let cool until just warm, about 5 minutes.
Whisk the warm cream and ham into the egg and egg yolks.
Add the parsley, salt and pepper.
Divide between the molds, stirring before ladling the mixture into each so that there will be ham in each mold.
Put the molds into the baking pan and pour in enough hot water to reach halfway up their sides.
Place in the oven and bake for about 25 minutes, or until the centers are just set.
Remove the baking pan from the oven.
Let the flans cool slightly, but unmold them while still warm to prevent sticking.

Method

Divide the hot soup between eight bowls.
Gently add a warm flan and serve.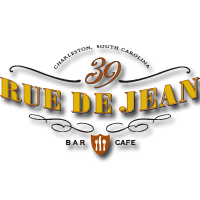 Onion Soup
Ingredients for Onion Soup
10 large Yellow Onions, peeled & sliced
2 cup Beef Stock
2 cup Chicken Broth (unsalted)
2 oz Brandy
2 oz Sherry
2 oz Blended Oil
Kosher Salt, to taste
sliced Gruyere Cheese
Toast Points
Method for Onion Soup
• Get a large pot and heat over medium-high heat. Once the pot is hot, add 2 oz of blended oil and add your onions.
• After the onions start to caramelize, stir to prevent burning and reduce the heat to medium. Let the onions slowly caramelize until all the natural sugars are out.
• Next, shut the mixture off and let cool for 10 minutes. Then add the chicken stock and veal stock and bring the entire mixture to a boil. After the mixture comes to a boil, add your brandy and sherry.
• Season with kosher salt, and taste to make sure the mixture is to your specific liking.
To Plate
• Use a soup cup and ladle the onion soup mixture in; leaving only enough room for toast points and cheese.
• Take 3 toast points and place on top of the soup then cover with 3 pieces of Gruyere Cheese, and place in the oven at 400 degrees for 8-10 minutes.
• Once the top of the cheese has browned, carefully remove from the oven and serve.

Pan Seared Diver's Sea Scallops with a Manhattan-Style Crab and Roasted Sweet Corn Chowder
4 Servings
Ingredients
20 Jumbo "Diver's" Sea Scallops
1/2 C Apple-Smoked Bacon, diced
1 T Garlic, minced
1 Jumbo Vidalia Onion, diced
2 Stalks Celery, diced
1 Jumbo Carrot, diced
2 C Tomatoes, diced with juice
2 T Tomato Paste
1 C Chicken Stock
1 t Sugar
1/2 lb Crabmeat
1 C Sweet Corn, roasted
To Taste Salt & Pepper
Method
In a medium sauce pot, render the smoked bacon using a minimal amount of oil.
Add the garlic, onions, celery, and carrots; sauté until tender.
Add the diced tomatoes, 1/2 of the roasted corn, and 1/2 of the crabmeat and continue to cook.
Dissolve the tomato paste and sugar in the chicken stock and add to pot; bring to a boil then reduce the heat to simmer for approximately 30 minutes.
When thickened, pass the sauce through a medium strainer.
To finish, add the remaining corn, crabmeat, and adjust the seasonings with salt and pepper.
Season the scallops with salt and pepper.
In a hot sauté pan, sear the scallops on both sides to achieve a golden crust, while maintaining a medium-rare temperature.
Position the scallops on a pool of the chowder, thus using the brightly colored sauce as a backdrop for the perfectly seared shellfish.
Bistro Toulouse Bouillabaisse
4 Servings
Ingredients for Bistro Toulouse Bouillabaisse
½ lb Shrimp, peeled and deveined
2 lb whole fresh fish (Snapper or Grouper) scaled and fileted (reserve bones for stock) or 1 lb fileted fish
½ lb Calamari, cleaned and cut into tubes
16-20 Mussels, rinsed clean
2 ea Fennel Bulb, thin sliced
6 cloves Garlic, chopped
4 ea Roma Tomatoes, diced
½ ea Spanish onion, thin sliced
1 small potato, peeled and diced
1 cup white wine
3 ea egg yolk
6 ea Saffron Threads
1 cup + 2 Tbsp vegetable oil
1 lemon
8 slices Baguette
Preparation
Fish Stock:
Use bones and head from fileted fish (or ask for bones at your fish market if you buy fish that is already fileted). Sauté bones and head in a pan 1 Tbsp oil to light color. Add white wine and reduce until almost dry. Add water to the pan to cover bones and simmer on low heat for 90 minutes. Strain stock and set aside. Can be made one day ahead and stored in refrigerator.
Rouille:
Boil diced potato with 3 cloves of garlic in water until cooked through. Drain and mash or put through a ricer. In a food processor combine 3 egg yolks and juice of 1 lemon. Add potato mixture and 3 threads of saffron and pulse until combined. Slowly add 1 cup vegetable oil to the processor while running. Set Rouille aside while you finish preparing the dish. Can be made one day ahead and stored in refrigerator.
Final Preparation:
Sauté fennel, onion and 3 cloves garlic with 1 Tbsp vegetable oil until translucent. Add tomato, reserved fish stock and 3 threads saffron. Simmer for 30 minutes then season to taste with salt and pepper. Cut fish into large bite sized pieces. Add shrimp, fish, calamari and mussels to simmering broth. Cover tightly and cook 3-4 additional minutes until mussels have opened and fish is cooked through.
Divide fish/shellfish and vegetables into four large deep bowls and ladle broth over top. Rouille can be served on top or on the side. Serve with grilled or toasted Baguette. Bouillabaisse can be made with any light white fish or shellfish, based on seasonal availability and your taste preferences. Bon Appetit!