So, you are head over heels in love.
He looks into her eyes and know she is the one.  She gazes back and all worries go away.
The one you dreamed about all your life and now that your dreams are complete, paranoia sets in.
Thoughts running through his mind: 
How do I keep her interested?
Will she get bored and move on?
She is way to beautiful to be with me.
I am doing okay financially, but I how can I afford to buy her expensive things and take her on high priced dinners and trips?
Oh no!
I can't win.
Wait, wait wait, there are other options.
We are here to help. You are surrounded by 26000 miles of earth who's beauty and opportunity are waiting at your feet.  Plus, you are in one of the most romantic cities in the United States, Charleston, South Carolina.
Here are a few surefire and FREE ideas of great things to do with your partner (in crime).
As long as you understand her interests, keep the relationship exciting, diverse and spicy and continue to show her the affection and love she deserves, you will have a long and amazing life together.
1. Wash the car or clean the bathroom together. It is an activity you can do together and more importantly you will both get wet and soapy. I hope I don't have to explain anymore about this activity.
2. Keep an eye on your local bars and restaurants online and on Facebook. Some offer free food or drinks if you like them or sign up for their newsletter. Free drinks…Bonus!
3. Look around your kitchen. Round up all the food and spices you have, Google what you have and you may just find a great recipe or two you can make that will make her smile and full enough to want to cuddle in bed.
4. Volunteer together. Look for a running event, fund-raiser, music or arts festival and work it together. That way you are helping a good cause and getting some free entertainment.
5. Go camping under the stars or stretch out a hammock under the pier. How romantic is that?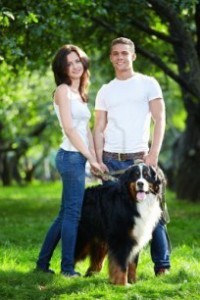 6. Throw a Potluck Party!!! Call, text, Evite, Facebook all your friends and have an impromptu party where everyone brings a bottle, mixer or snack. Instant party and all you need to provide is the front door.
7. Why not a little education? Go to a museum or art gallery. Many only ask for a small donation at the door or have totally free admission.
8. There is a model in all of us. Break out your point and shoot, SLR or IPhone and have a couple photo shoot. Go to the beach, bedroom, river, gazebo or anywhere fun and scenic and take photos of each other and then you can make a virtual or physical collage.  Clearly, we are not lacking in photo locations in the Lowcountry.
9. Hit the rivers, ponds, marsh, harbor….. Go cliff or rock diving (Not in the crazy Acapulco kind of way) or swim and frolic together.
10. Go people watching and storytelling. Sit at the park with a coffee, tea or latte and try to create a story about all the people that walk by. Be imaginative. It can be better than the movies.
11. Learn a new skill. Can you sing or play guitar or even hula hoop? Teach each other your special skills.
12. Find a free music or comedy showcase. In Charleston, there are many free shows from young up-and-coming performers that are free of charge. You may even have a friend or two in a band. Go support them.
13. Get silly with a flash mob. You know you've always wanted to try it. Learn more at improveverywhere.com
15. Join clubs that offer free trips or group events (www.meetup.com). Many have biking or running clubs that you can do together and maybe make some new friends.
16. Watch the sunrise or sunset. It is a classic but always one that reminds you of how important you are to each other.  Not to brag, but nothing beats a Charleston sunset.  Nothing.
17. Play indoor card games…You know what I mean.
18. Walk the dog. Perhaps one of you has a dog. If not, borrow a friend's dog and offer to take Fido out for a walk.  Or go to the dog park and make new puppy couple friends.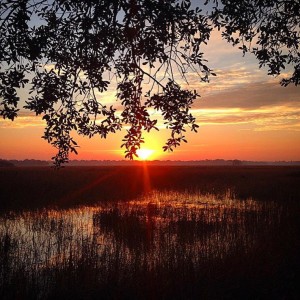 19. Put your health first. Find a farmers market and browse all the vendors. If you are feeling the urge, buy an apple or peach and have a little light fruit or veggie snack together.  From John's Island to James Island, to Charleston, to Mount Pleasant, to Folly Beach, we have you covered there.
20. Go to an open mic night and do a reading or play a song. Showcase your talents and witness others showing their skills and confidence.
21. Sit on a street corner or in the park with a sign that says "Information" and offer advice and tips to tourists who are looking for things to do locally.  Believe it or not, we almost had tourists offer us money for a carriage ride thinking we were real information/booking agents.
22. Make a music video. With flip video cameras, IPhones, IFilm, YouTube and so many other free software options, you can let out your creative side and make a funky music video as a couple.
23. Samples, samples samples – Hop over to Costco, Sam's Club, Whole Foods or Earthfare one Saturday, browse and take advantage of all the samples offered throughout the store.
24. Do yoga on the beach or in the park. All you need is a mat and some technique, and you have a mental and physical task you can do together.
25. Be a child. Get a group of friends together and play "Duck, Duck Goose" or "Hide and Seek".