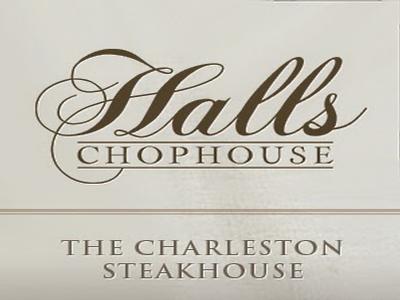 CHARLESTON, SC — Hall Management Group (HMG) announced their "Thanksgiving Dinner To Go," a complete, oven-hot, holiday meal pick-up program. "We will make your holiday dinner very special without the fuss," said Bill Hall, Sr., Hall Management Group CEO. "Sit back and relax as our award-winning chefs prepare your complete Thanksgiving meal with all the sumptuous sides."
There are two main-course dinner choices: an Oven-Roasted Turkey Dinner or a Honey-Baked Ham Dinner with family-style side dishes of mashed Yukon gold potatoes, whipped sweet potatoes with pecans, green been casserole, roasted root vegetables with carrots, parsnips, rutabaga and squash, plus Parker House rolls.
Both dinners come with stuffing. The turkey dinner has a traditional stuffing with celery, sage, onions and butter while the ham dinner has cornbread stuffing with sausage, herbs, onions and butter.
Halls Thanksgiving Dinners to Go serve four for $160, six for $210, eight for $280, or twelve for $420. And, Halls Special Addition Sides, pies and cakes can be added to an order. The complete list of menu options is on the website www.No5Faber.com.
Telephone orders only at 843-724-3808. Halls Thanksgiving Dinners To Go will only be available for pick-up at HMG's newest property, Halls Signature Events at 5 Faber in downtown Charleston, just behind Slightly North of Broad.
Reservations and payment for Thanksgiving Dinners To Go must be made by 5 p.m. Friday, November 17. Chilled dinners may be picked up beginning Tuesday, November 21. Oven-hot dinners available for curb-side pick up Thanksgiving Day from 8 a.m. to 2 p.m. exclusively at 5 Faber.