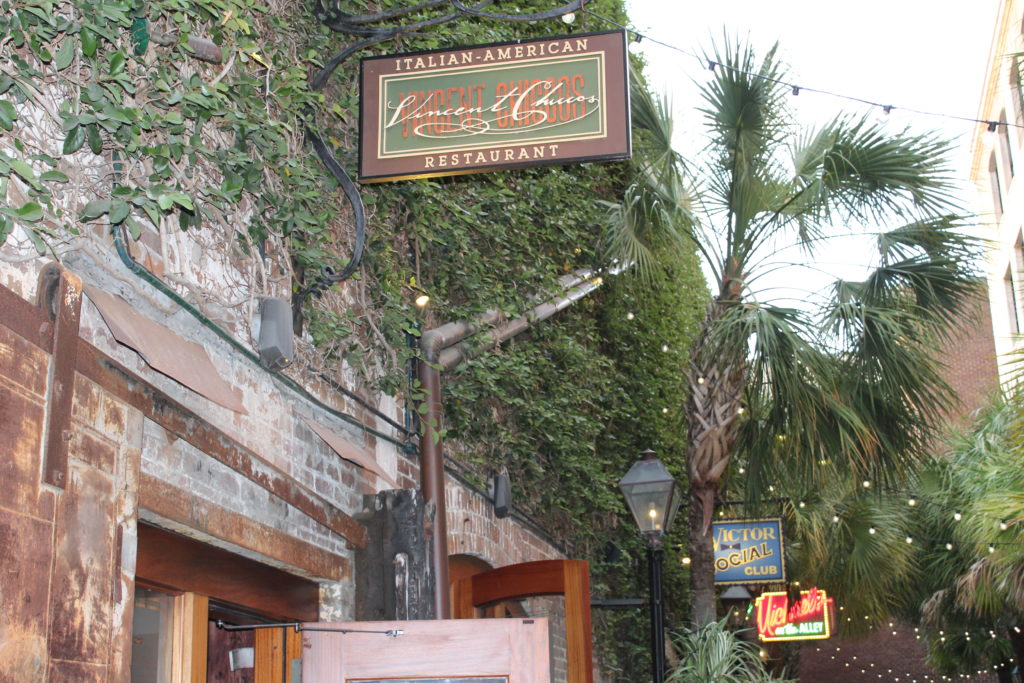 By Mark A. Leon
It is often said, we yearn for simpler times when a cocktail took time to be made properly with love and dining was an experience.  From the Ivy on the walls, live Jazz echoing throughout the alley to an eclectic mix of global dining options, Hutson Alley takes you to a different time.
So often overlooked, between the bustling King Street, Charleston Music Hall, Bus Depot, Museum Mile and Marion Square, but right in the heart of the social madness of Charleston's economic stimulus, lies an alley that truly defines Southern charm.  With grace and dignity, this alley houses some of the finest dining and cocktails in all of Charleston, South Carolina.
On Thursday evening, I spend several hours exploring the culinary delights of Michael's on the Alley, the Italian creations of Vincent Chiccos and the artistic cocktails of Victor Social Club.  During the evening, we were gracefully serenaded by a soothing jazz duo infusing 80's and 90's hits to jazz rhythms.
Starting with the Men Without Women cocktail, comprised of house infused fig bourbon, Grand Marnier and fresh lime, I was comfortably relaxed right under the stars surrounded by the marque lights of the restaurants and quiet alley corridor.  A beautiful creation that cooled the palate and complimented the assortment of appetizers which included bruschetta, Oysters Rockefeller and an assortment of sharp and mild cheese.
As you sit outside, feeling a slight warm night breeze giving you goosebumps, you somehow feel something enchanting happening as if you are taken back to the past when ladies wore flappers and the Charleston dance was all the rage.  Something almost beyond explanation.  It is difficult to explain how an alley just one street block long can provide an access point to a great escape filled with wonderful food, drink and memories.  There is an intimacy that has become a foundation in Charleston.
The relationship between the restaurant, food, service and patrons is becoming one as true as Southern folklore.  During our stay, Victor Social Club General Manager Roscoe came out and shared some of his stories of travel and hospitality offering up recommendations in Savannah and Raleigh.  His intimate knowledge of food and beverage and shared experiences created an atmosphere closely aligned to a family dinner.
Our server brought a certain warmth you rarely find.  Her smile and attention to detail was as important to the experience as the food itself.  Donning from the Charlotte area, she now calls Charleston home and she expressed that with a smile that went from cheek to cheek.
After we finished our food and cocktails, in a slightly belated act of kindness, the staff offered champagne and a heavenly torte to celebrate my birthday that occurred just a day earlier.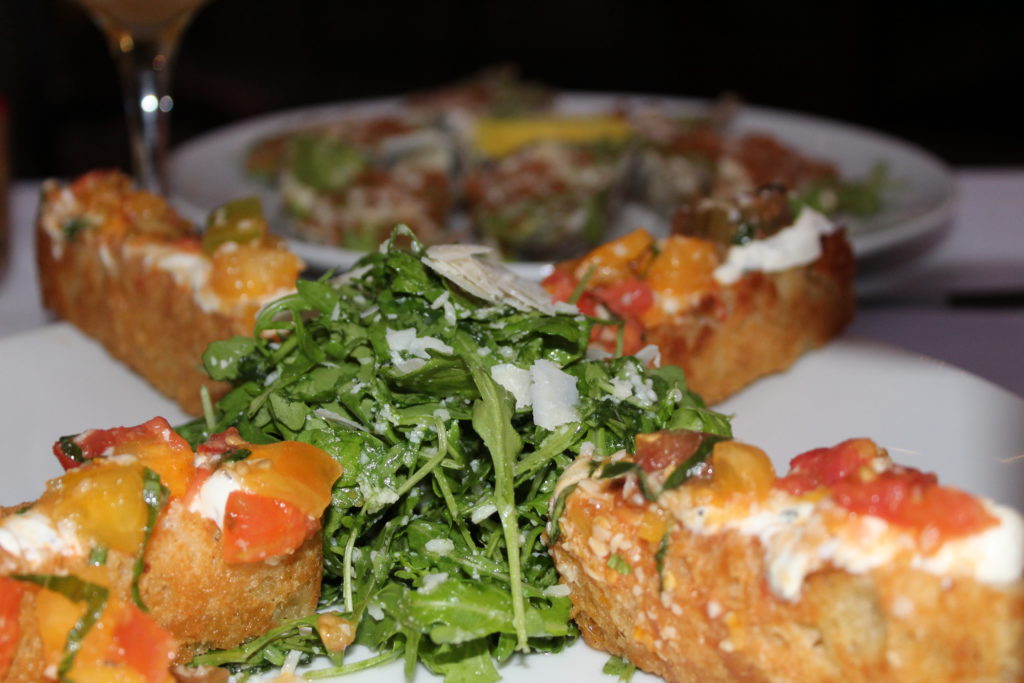 Hutson Alley Family of Restaurants
What makes the restaurants in Hutson Alley so special is not just the diverse range of global food offerings, exquisite service or inviting alley ambiance, but the feeling of family.  That is simple to explain.  Holy City Hospitality owns and operates 39 Rue de Juan, Coast Bar and Grill, Vincent Chiccos, Michaels on the Alley and Victor Social Club.  When you come for one experience, you are getting a collective embodiment of a truly large family.
The inspired chefs of this family of restaurants utilize the freshest local seasonal ingredients and with careful care and a little magic create a unique dining experience that will leave your palate wanting more.  It is the careful attention to detail and love that goes into their dishes that exemplify the Charleston food experience.  With a fine selection of wines from Italy at Vincent Chiccos and Cuban themed cocktail creations from Victor, the pairings will solidify the completeness of your evening out.
Hutson Alley
In a little alley in the little historic town of Charleston, South Carolina, there is a place where you can go to Paris, Havana or Rome.  It is a place where the ivy grows on the walls, the sound of live music echoes down the corridor and you are met with a smile.  This place will masquerade your worries and take you to a place of happiness.  There is no traffic, no lewd noise, nor interruption; just the marquee lights and the stars.
This is a place called Hutson Alley.  Whether you are a tourist or a local, it is a place for two or three hours a night, you can call home.