It is time once again to go on a little journey down the hidden corridors of Charleston, SC history.  Today we are going to make a left off of Church Street as we veer off our southbound trajectory and explore the single lane alleyway known as Longitude Lane.  Located just North of Strolls Lane and situated between Church and Meeting Street, this alley is designed with some of the most beautiful entrance ways and foliage in our city.
Come with me as we explore Longitude Lane
We begin with a strong pillar filled with moss providing a bright green welcoming appeal.  The bring green moss has a haunting and welcoming feel as you turn off the main road and walk down this cobblestone road.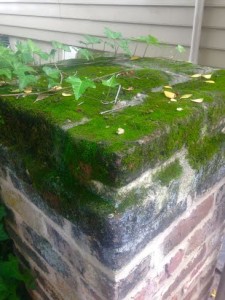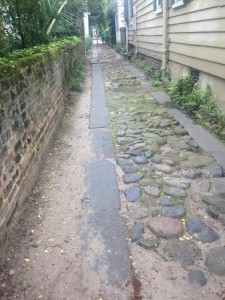 Careful, the cobblestone can be tricky to walk on.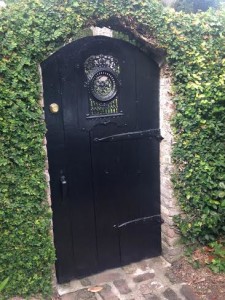 You will soon be swept away in the beautiful entrance ways of the private residences.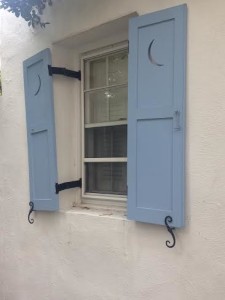 The light blue shutters as color and life to your walk.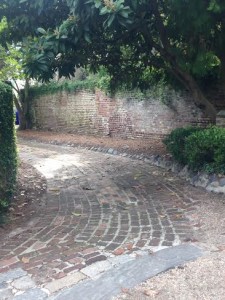 Don't get lost, this curved diversion is leads to a private driveway.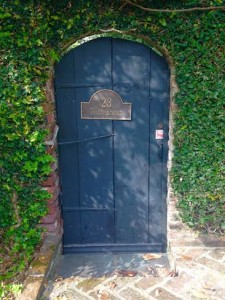 Another chillingly beautiful doorway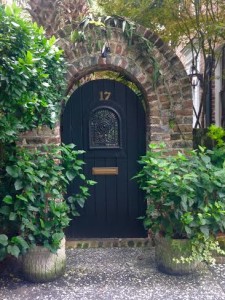 Maybe this one is more to your liking.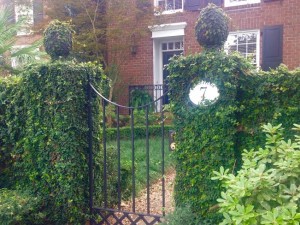 Number 7 is one of our personal favorites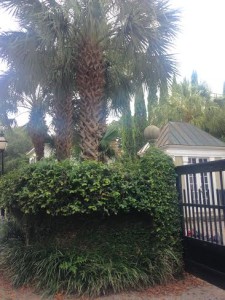 No Charleston alley would be complete without Palmetto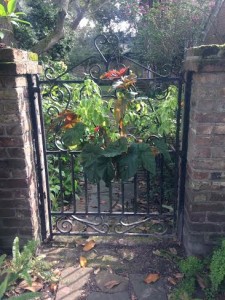 Sometimes plant life can be the perfect compliment to a fenced in entrance.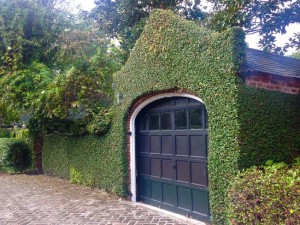 What a spectacular garage.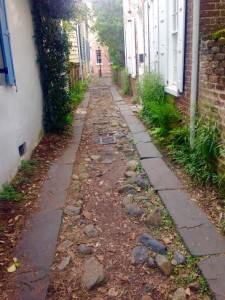 We hope you enjoyed this stroll.  We hope you take time to divert from your walk down the historic Charleston roads and take some quiet time through Longitude Lane.