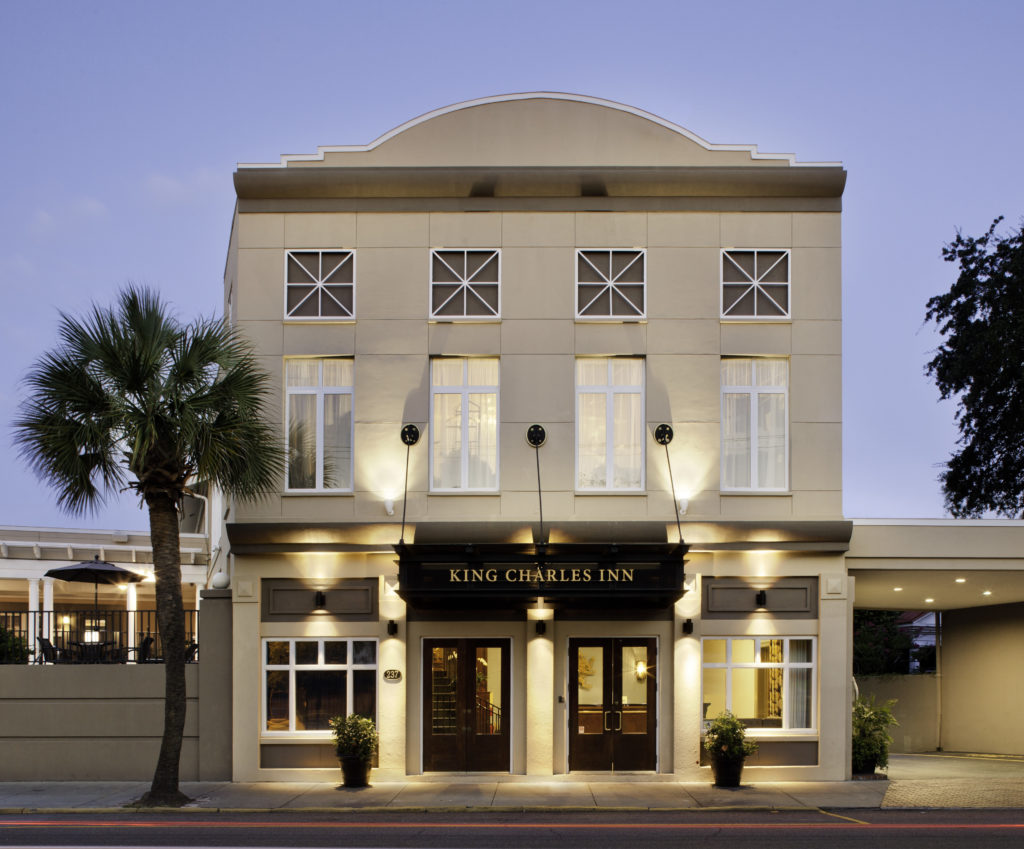 KING CHARLES INN ANNOUNCES MONTHLY POP-UP SERIES
Hosting a Variety of Local Purveyors between March 17- July 21
CHARLESTON, S.C.– King Charles Inn, a boutique hotel in Charleston's historic district is pleased to announce a series of  pop-up events featuring five local purveyors. Occurring monthly between March and July, each shop will be open to guests and the general public at the King Charles Inn lobby.
"We can't wait to showcase some of Charleston's top local products from specialty food to fine jewelry and clothing," said Maureen Sheridan, General Manager at King Charles Inn. "Each shop will provide our guests with a one-of-kind shopping experience as we look to raise awareness for small businesses in the area."
Pop-up shops scheduled to appear are as follows:
March 17, 4-6pm
April 21, 4-6pm
May 19, 4-6pm
June 16, 4-6pm
July 21, 4-6pm
About King Charles Inn
Located in Charleston's famed historic district along the "Museum Mile," King Charles Inn is an award-winning hotel just steps from top restaurants, shopping and attractions. With 91 beautifully appointed rooms, a swimming pool and touches of 18th century charm, the Inn is suited for both leisure and business travelers alike. King Charles Inn is located at 237 Meeting St., Charleston, SC, 29401. For more information, call 843-723-7451 or visit www.kingcharlesinn.com.