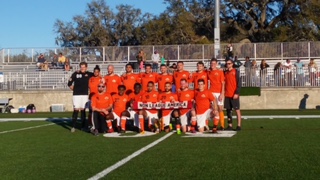 By Alan Bahadori
There is something about the Lowcountry that you just can't explain.  There is an enjoyment in living in such a beautiful place. Everything seems to be just a bit sweeter when you are out enjoying all that we have available to us in the Lowcountry. There is no shortage of sites to see and always new places to visit. The Charleston area continues to be justifiably progressive every day with an abundance of new local restaurants and shops popping up, technology startups and additional revitalizing infrastructure to continue to provide in this thriving marketplace. Our tourism industry, as well as commercial growth of businesses are all adding value.
With all the progression we have in this community, where do we stand with the development of our sports programs? Specifically, soccer in the Lowcountry?
We have a fantastic pro-soccer representation with the Charleston Battery as well as a top notch collegiate soccer programs in the College of Charleston and The Citadel and let's not forget the numerous elite youth academy clubs and high school soccer programs around the area.
Where does everyone else fall into this hierarchy of soccer in the Lowcountry?
Lowcountry United was founded to provide those additional soccer opportunities by bringing semi-pro soccer, from the National Premier Soccer League, to Charleston. We have been dedicated to this mission of focusing on our community in everything we do. We want to plant roots in Charleston and be a club that is able to build passionate supporters by reinvesting our club into the community through supporting local businesses, charities, schools and community causes.
Sports teams provide an avenue into communities involvement, programs to rally behind and passion and pride in your home teams.
We hope that with gaining support and involvement from the community that this club can become the passion of the Charleston area. The opportunities' are endless on what impact we can have with a share vision and unity through soccer.
We welcome you to join with Lowcountry United as we build this club.
Come out to a game, purchase a club t-shirt, advertise and market your business with us, or have your business become an official club sponsor.
We look forward to all your support.
Lowcountry United – Official Facebook Page
Lowcountry United – Official Twitter Feed