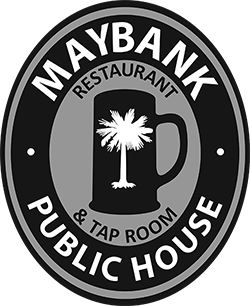 By Mark A. Leon
Late night dining on James Island.  A phrase often reserved for pub food, comfort food, modified menus filled with carbs and fried delights.  That is what we have come to expect from James Island late night edibles.  Don't get us wrong, there is an appreciation and market for late night urges with Paisano's, Smoky Oak, Marco's and Huddle House accommodating the needs of the night owls.
What about the patrons whose day has gotten away from them and before they know it, the time is 10:30 PM and they want a really good salad or pan seared chicken?  Maybank Public House has answered your prayers. (1970 Maybank Highway, James Island, SC)
Seven days a week, this eatery offers a full menu in the bar area until 12:30 AM.  Whether you are catching a late movie at the Terrace or a show at The Pour House, they are ready to please.
In a recent visit, we were taken back by the exception quality of customer service, food offerings and overall hospitality.  We wanted to take a moment and provide you a visual of what our experience entailed.  Upon arrival, we were offered to take a seat where we were comfortable and greeted immediately with two menus, napkins and silverware.  It was a five star hosting experience.  After two glasses of water arrived a few moments later, we learned of some of the great dining options.
We took a few moments with the menu and decided to shared the Smoked Gouda and Pecan Smoked Bacon Mac and Cheese and and the Arugula,  Beet, Green Bean and Goat Cheese Salad.  These two dishes were exceptional with fresh local ingredients and flavor that remained on the pallet after each bite.  Yet, even before we ordered, we had a challenge determining our appetizer and salad selection.  From lamb sliders to blue crab and spinach dip, steamed clams, fried green tomatoes or BBQ shrimp, there were no bad options and that posed quite a challenge.  We feel we made the right choice for this visit.
The Mac and Cheese was a virtual explosion of intense flavor, soft pasta and well blended mix of cheese and bacon to ensure every fork full was filled with the right mix.  This dish alone was a meal for two so expect to not leave hungry at the end of your evening.  The salad can compete with any of the five star downtown restaurants in presentation and taste.
This eclectic menu, offers an array of soups, salads, flat breads, burgers, and features including Shrimp and Grits, Fish N' Chips, Pan Seared Chicken, Seafood Linguini and Red Curry Rubbed Salmon.
During our stay, we paced out meal with some long conversation.  During that time, our services was exceptional.  There was proper spacing between the appetizer and salad and we never felt any rush during our entire stay.
If dining isn't your goal and having a cold beverage or glass of vino is more your preference, Maybank offers 18 craft beers on tap and a full menu of red, white, rose and bubbly wine selections.
Though the air was brisk, most nights are ideal for outdoor dining.  There are available tables if you wish to dine under the stars.
The dining area closes at 10:00 PM leaving only the bar area open, but during the day, the restaurant is in full operation and we love the design of the building offering a separation point between the dining area and bar area so patrons have the option of fun conversational bar crowd or quiet intimate dining room ambiance.
Stumbling on this gift of late night dining got us in the door, but the warm and professional customer service, exquisite flavor packed food and complete experience is what wants us coming back.