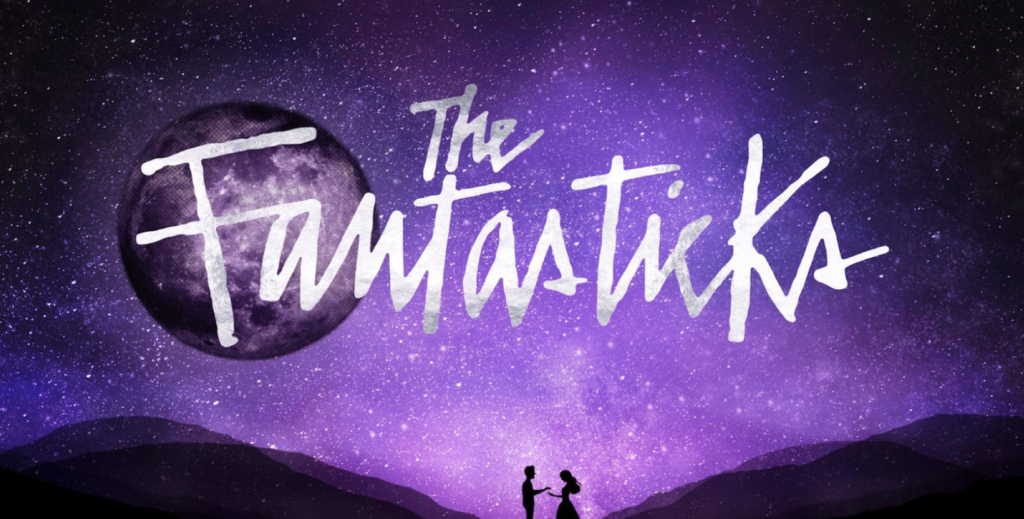 April 21, 2017, Charleston, SC — Midtown Productions is winding up their season with the beloved, classic musical, The Fantasticks, opening May 4 with performances through May 21. All shows will be at the beautiful Midtown Theatre — located in the new Duvall Center at 2816 Azalea Drive, just over the North Bridge in North Charleston.  The production will be an official presentation of the North Charleston ArtsFest, produced by the North Charleston Office of Cultural Arts.  
The Fantasticks! tells the magical tale of a boy, a girl, and their two fathers who try to keep them apart. The narrator, El Gallo, asks the audience to use their imagination and follow him into a world of moonlight and magic. The boy and the girl fall in love, grow apart and finally find their way back to each other after realizing the truth in El Gallo's words that, "without a hurt, the heart is hollow."  
The musical, now in its 57th year, is set to close its Broadway doors this summer, after playing an unprecedented 21,552 performances in New York.  Its the longest-running musical in the world with good reason: at the heart of its breathtaking poetry and subtle theatrical sophistication is a purity and simplicity that transcends cultural barriers. The result is a timeless fable of love that manages to be nostalgic and universal at the same time. Its the enchanting tale of young lovers who become disillusioned, only to discover a more mature, meaningful love, punctuated by a bountiful series of catchy, memorable songs, many of which have become classics: Try to Remember, Much More, Soon its Gonna Rain.
Directed by Ryan Ahlert, with Musical Direction by John O'Neill, performances will be accompanied by Ghadi Shayban and Chee-Hang See (Piano), and Holly Avesian (Harp). 
Sponsored in part by Duvall Events and The City of North Charleston, The Fantasticks! is also the featured musical theatre presentation of the 2017 North Charleston ArtsFest.
The Fantasticks! will be presented Thursdays through Saturdays at 7:30pm from May 4 through May 20. There will be one Sunday Matinee on May 21 at 3pm.  For more information or to purchase tickets, please visit our website:   www. midtownproductions.org
Tickets: Adults: $29; Seniors/Military: $25; Students and Teachers: $20
Discounts available for groups over
7:30 Performances: May 4, 5, 6, 11, 12, 13, 18,19, 20
3:00 Sunday Matinee on May 21
Midtown Theatre @ Duvall Center — 2816 Azalea Drive – N. Charleston, SC
DIRECTIONS: (3 minutes from I-26, exit 216-B – Take first Right on Azalea, drive 1/3 mile – look for DUVALL on the left)
•

Midtown Productions is a 501(c)3, non-profit organization.  The company exists on ticket sales (35%), and Classes for children and adults (20%). Donations and sponsorships are appreciated and greatly needed in order to carry on our mission to bring the finest in theatre performance and education to the tri-county area of Charleston.  
•

MIDTOWN PRODUCTIONS is the recipient of 23 Theatre Charleston Awards in all categories for our productions of:  Always… Patsy Cline, Driving Miss Daisy, Pippin, 4000 Miles, Orphans, Shirley Valentine, Steel Magnolias & Tell Me On A Sunday,