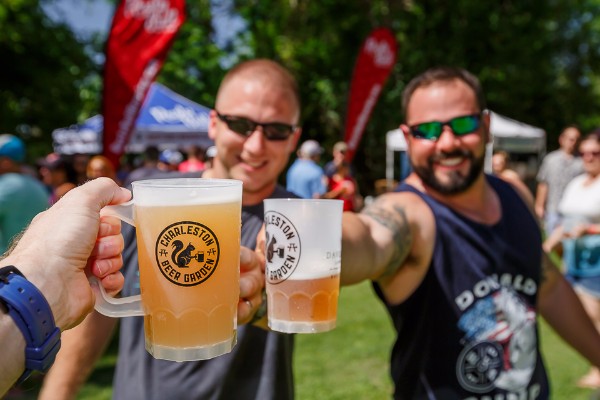 SAVE THE DATE: SATURDAY, MAY 19, 2018
New Focus on the Carolina's Craft Brews
Now here's something that will spice up your Tuesday! The seventh annual Charleston Beer Garden will be Saturday, May 19, 2018, at The Grove at Patriots Point. We know you're just as excited as we are for beer, food trucks, games, music and plenty of great time with friends.
We have a few new surprises in store, but here's what we can reveal now:
Tickets for the 2018 Charleston Beer Garden will go on sale Thursday, Feb. 1, 2018. You'll want to grab them at the early-bird rate (especially VIP tickets, which always sell out).
You asked, and we listened! The 2018 event will largely focus on bringing you breweries from around North and South Carolina so expect to see plenty of local Charleston breweries plus your favorite beers and ciders from the rest of the Carolinas.
Connect with us on social media so you don't miss any big announcements about vendor applications, how to volunteer and how to enter the National Anthem Contest again this year.
Follow us on Twitter & Instagram @ChsBeerGarden and on Facebook
Proceeds from the event will support Lowcountry AIDS Services in its work helping people living with HIV/AIDS in the greater Charleston area as well as its community outreach, education and prevention programs. Learn more at aids-services.com.