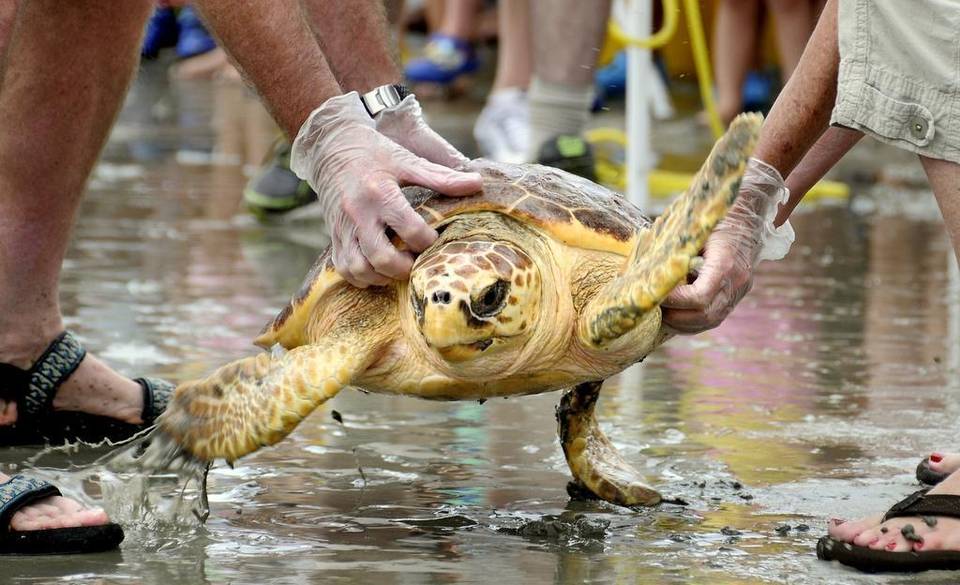 Smithsonian Earth is now streaming the work the South Carolina Aquarium is doing with Sea Turtles.  This is a proud moment for Charleston and for the dedicated staff and volunteers that work with so much heart and passion to protect our seat turtles.
Thank you to our caring community and the Smithsonian for sharing our story.
About Sea Turtle Rescue
The waters off the coast of South Carolina are host to many sea turtle species, ranging from massive loggerheads to the Kemp's Ridley, the world's smallest and most endangered. The summer months show an uptick in the number of injured turtles that wash on shore, victims of everything from commercial dredging operations and fishing hooks to shark and stingray attacks. Fortunately, the dedicated team who make up the South Carolina Sea Turtle Rescue Center are on constant standby, ready to step up their rehabilitative efforts to ensure these ancient reptiles recover and return to their natural ocean habitat as soon as possible.
SC Aquarium Sea Turtle Care Center
Learn more about sea turtle hospital tours