Thanksgiving is a time of togetherness, a time to reflect back over all of the things and people in your life you are truly thankful for. I can almost smell the turkey and taste the pumpkin pie just thinking about it! And even though there may be that one relative, yeah you know the one, who you secretly wish wouldn't show up this year, you still welcome him with open arms because he's family and that's what family does.
Imagine though if that wasn't a possibility. Imagine if you couldn't see your wife or husband, kids, grandparents, aunts, uncles, cousins, or close friends. Instead of your personal, traditional Thanksgiving, picture yourself eating reheated food that could be as much as a few months old from a paper plate with plastic ware. Think canned green beans, canned corn and canned turkey breast with cranberry sauce. Think about eating this while being on duty even. Now I'm not saying it's all like this overseas. The extent to which the meal is prepared and the hall is decorated differs based on location. Regardless, these men and women take what they will with pride in their hearts. They appreciate everything that is given to them, especially when something special comes along.
This is why the Bert Show's Big Thank You is so important. It doesn't seem like much but the old adage holds true, a little really does go a long way! The goal of the Bert Show is to get a hand written thank you letter to every serviceman and woman deployed outside of the US. That's over a million letters folks! We all know what kind of community Charleston is. Let's continue to uphold that image and write some letters!
Teachers, this would be a great class project! Parents, what a great bonding and teaching moment for your kids! So close that Facebook app at work, pull out a piece of paper and start writing. It will only take about 5 minutes of your day.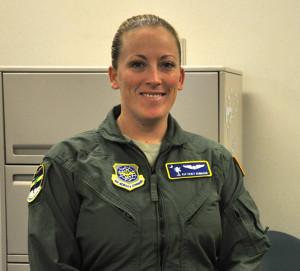 So…What should you write? Well, what would you want to read if you were in their situation? You can't go wrong with anything from the heart. Nothing political, please. Be original, be happy, just be yourself and they will love it. Don't forget that it must be handwritten. Remember these are letters of appreciation to those who are serving your country and watching out for you!
We know what you choose to write will be wonderful and very much appreciated! I was talking to my cousin who is a Sergeant Major; he mentioned that "all we need is the backing of our people and an occasional reminder that even in a Saudi desert, a cement building with no roof in Samarra, Iraq or on the side of some rock mountain in Waygai Valley in Afghanistan – there is always something to be thankful for".
Now pick up that pen and let's send these servicemen and women some Charleston thankful love! Quickly now…letters must be submitted by October 28th!
You can mail your letters to:
The Bert Show's Big Thank You
780 Johnson Ferry Road NE
5th floor
Atlanta, Ga 30342
OR
Charleston Daily
700 Daniel Ellis Drive
#6206
Charleston, SC 29412
You can also drop off your letters at 95SX:
4230 Faber Place Drive Ste. 100
North Charleston, SC 29405
Guidelines:
•All letters must be on 8.5"x11" paper or smaller
•Do not use glue, tape, staples, cardboard, glitter or otherwise attach anything to the paper
•NO construction paper
•Decorate using crayons, markers, pens or pencils
•Use both sides if you like, but use one page per letter only
•Do not send greeting cards or photographs
•Feel free to include your mailing and email address
•Individual letters should not be sealed in envelopes
•Do not send anything except letters
(They can not accept donations of any kind, and they should not be included or attached to letters.)