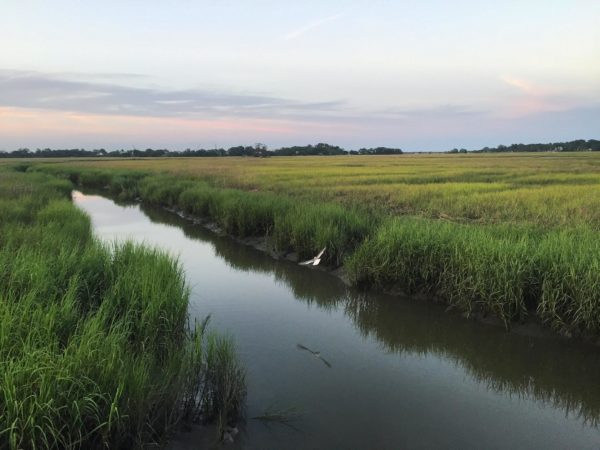 By Mark A. Leon
The natural progression of the light speed transition in the Lowcountry is James Island.  From a proximity perspective, it is within three (3) and ten (miles) from historic Charleston and two (2) to ten (10) miles from Folly Beach.  This is prime development land any way you shape it.  Local and out of state investors see the writing on the wall and they are trying to take advantage of all the available property.  This is evident in the number of downtown closures, extraordinary development of new hotels and boutiques and a city that is transitioning away from the historic culture it had built.
There are a few things we know to be true about James Island
Parts of James Island are under Charleston jurisdiction.
As tourism and population growth continues, James Island is a prime location for housing and hotel development.
Charleston has a mayor with a background in real estate development
Outside money is pouring in to capitalize on the popularity of this area.
There is tremendous admiration for the residents of James Island that are taking to public forums, digital chatter and petitions to curb the expansion of this beautiful area.  We stand in solidarity.
Let us for a moment remove the politics, the greed and the overwhelming clout and money tearing this area and look at the core reasons why expanding James Island is a poor idea.
Why James Island Should Not Expand
During the peak season, traffic to Folly Beach (with a heavy emphasis on festivals and weekends) can be backed up for miles causing disruptions to daily traffic patterns on Folly Road and hurting local businesses.
Constant traffic throughout the day on Folly Road has deterred consumers from stopping at businesses on road because of the difficulty to get back on the roadway, especially in the opposite direction.
Construction on Fort Johnson and Harborview, Camp and Folly and Central Park are only the beginning of massive road work to accommodate the growth and increased driving volumes.
The intersection of Maybank Highway and Folly Road and the draw bridge can be a logistical nightmare. This already has an affect that stretches to John's Island and River Road.  Think about what a 20% growth in new residents will do.
The Annual Festival of Lights causes a two plus week annual influx of traffic that congests the James Island Connector, Central Park, Riverland and Maybank. Expansion could force changes to a major local area tradition.
Folly Road offers an abundance of bars (Bohemian Bull, The Barrel, The Brickhouse, Cajun Blues, The Break, White Duck, Lowdown Oven and Bar, La Hacienda, La Carreta, Garage 75, Kickin Chicken, O'Brion's Pub, Stag Erin Pub, Zia, How Art Thou, The Pour House). That is 16 bars in 7 miles.  That is only a small snapshot.  Many restaurants offer alcoholic options as well.  With a limited staff of law enforcement, dramatic growth in population could have a negative effect on roadway safety.
James Island offers an aesthetic of simplicity, natural beauty and serenity. With places including fishing docks, Sunrise Park, Dock Street Park, McCleod Plantation, James Island County Park, Stono River, more apartments/condos and increasing traffic will destroy the natural element this community has grown accustomed to.
Our restaurants and bars still have a local hometown appeal. Bartenders and patrons, staff and guests have personal relationships.  It is what separates the island from the peninsula.
James Island continues to face challenges around alternative transportation (biking and CARTA). This is an area that must be resolved before we can move forward with this level of expansion.
New state of the art development will raise property values forcing up rents and housing prices.
Changes are already in motion.
The Carmike Cinema was closed and an entire staff was told in one day, they lost their jobs.
Residents lost the only area roller rink.  Drivers are making illegal U-Turns and going through red lights due to uneven traffic light patterns and lack of patience.  There has been a rise in local area accidents.
The battle is simple:  Corporate greed vs a standard of living built on community, family and comfort.
Keep fighting James Island.
Even if change is inevitable and the island turns into condos and hotels, know that you fought until the end.