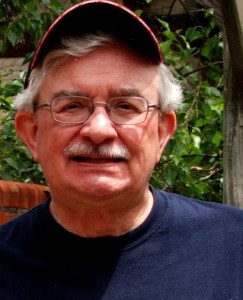 Oyster Season – Latest Update (Plus Tips on Harvesting and Hosting)
Oysters or Ersters, Will Oyster Roast Season be called off?
Leave the Feathers – Journey to the Birds of Prey – The Retired Mensch
More Fun for Visitors – The Road to Charleston Tea….
Patriots Point Naval and Maritime Museum
The Timrod Library:  Stepping Back in Time (Summerville, SC)
The Compassionate Friends Worldwide Candle Lighting Ceremony – December 14
Tale of Two Restaurants – Rutledge Cab Company and 82 Queen
Other Great Pieces from The Retired Mensch
Tinker to Evans to Timex?
The Mensch is a baseball fan and couldn't help but notice that the sportswriters and broadcasters are calling for some changes to the game. They don't have a problem with the sixty feet six inches from home plate to the pitcher's mound. They don't want to change the ninety foot base paths. And more importantly no one wants to change the infield fly rule (Batter is out on a pop up to infield when there are less than two outs and runners are on first and second or bases are loaded). Their big gripe seems to be with time. Yes, the time it takes to play the average baseball game is now under scrutiny.
You see, unlike some sports that require a buzzer or whistle or klaxon horn to signal the end of the game or regulation, baseball is played without a clock. Yes, there is no clock(ing) in baseball, to steal a line from A League of Their Own, although a player could get clocked by a baseball or have his clock cleaned. If I can quote a baseball Mensch, Yogi Berra, "It ain't over until it's over". And that means nine innings of baseball, or more, if the home team isn't winning after the ninth inning. (San Francisco defeated Washington in 18 innings on October 4, a game lasting 6 hours and 23 minutes)
In the antebellum days of sports, i.e. no ESPN, no MLB and no Fox Sports, baseball games were played in a little more than two hours. Not all the blame for extended game time can be attributed to the networks.
There is nothing in baseball the Mensch enjoys more than the ballet of 4-6-3 double-play (Tinker to Evers to Chance), or the loping strides of a center fielder in full chase of a baseball falling to earth in hopes of shoe-string catch for out number three, or a perfectly executed pickoff of a runner attempting to steal second base, (2-6).
What the Mensch is not happy about is the time some dilettante players seem to think they need whether they are in the batter's box or on the pitcher's mound. Why the need to step out of the box after every pitch? They ask the umpire for time (that's when they hold up their hand palm up), give me break, play the game. Stop adjusting your wristbands, ankle protector, elbow guard and face the pitcher. And you on the mound, stop stepping off the rubber, stop asking for a new baseball, and stop waving off the catcher's signs. Throw the ball; and get a haircut.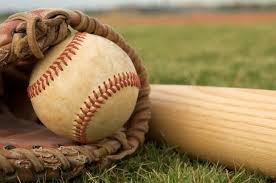 Major League Baseball is its own worst enemy. It has now installed instant replay to review questionable calls by an umpire. Another waste of time! The umpire is always right, even when he is wrong. Second guessing an official has added time to the game. Big Joe West has to jog over to the dugout with another umpire. They put on headsets and wait for a message from an umpiring crew that is in New York, yes, that New York, reviewing the play from umpteen different camera angles to determine if the call on the field was correct. They are looking for probable cause to overturn it. The big babies on the field are being paid mega bucks to play a boys' game and MLB doesn't want them to cry when they are called out. And they add another five to ten minutes to the game.
Don't get me wrong, the Mensch it not a happy camper about three hour baseball games either. That's three innings per hour, more or less, and when the Mensch attends a game he starts looking at the clock in the seventh inning and starts strategizing an exit plan to beat the traffic. Watching on TV is a no brainer, I can shut it off when I'm tired.
Enough about baseball! The Mensch says let's look at those sports that have to
play by the clock. Einstein would have given up on relativity if he saw what some sports have done to time.
Football is a game that is played with a clock: four quarters of fifteen minutes each for a total of one hour. Fifteen minutes of rest between second and third quarters. The last time the Mensch sat down for a Sunday football game at 1 o'clock, the whistle ended the game 3:59, just in time for the four o'clock game. Ok, forget football.
Hockey, ice hockey, is another game played with a clock: three periods of twenty minutes each for a total of one hour. Time outs between periods are 10 minutes, maybe 15, I'm not sure. When was the last time you sat down for a hockey game at 8 PM and went to bed at 9:30? Nope, not gonna happen. OK, forget hockey.
How about basketball?
Basketball has a clock that measures time in hundredths of a second to squeeze the most out of four twelve minute periods; Einstein would have loved to see that clock. Here's a sports Jeopardy answer: Knicks and Bulls tipped off at 8 o'clock; the question Alex is "Why did I fall asleep on the couch at 10:30?"
Maybe Einstein was right, time is relative, and three hour baseball games are second cousins of football, basketball and hockey.
Monks, Moguls and Mushrooms (Part II)
Oh yeah, Monks (Trappists) and Moguls ( Johnson & Johnson and the Luces).  Mushrooms are next but I promised to tell you about the church.  The termites did a number on the Luces' home and it had to be demolished.  That made way for the church and living quarters for the monks.  The church is a simple affair that was completed in 1993.
On the path to the church, if you look up through the Spanish moss hanging off a live oak, you'll see a globe supporting an anchor supporting a cross on the top of the church.  The cross is unique in that it is multi-dimensional: viewed from East (E), West (W), North (N) or South (S) it is a cross. If you could look down on it, you would see a cross with equal arms.  The entire church is in the form of a cross: N-S is long axis and E-W the short axis. In church architecture the entry vestibule is called the narthex and is on the North end of church.  Double oak doors open into the narthex and another set of double doors open in the nave where there is seating for about 40 visitors.
E-W axis crosses N-S right in front of the nave.  Centered where the two axes meet is a marble altar. There are doors at either end of the E-W axis. The simple Cistercian architecture calls for natural materials and no distractions.  All the wood in the church is either Wisconsin red oak for the furniture, or Southern yellow pine for construction, quarry tile for the floor and plaster walls.
The Mensch was on the morning tour where the docent admonished us to maintain complete silence in the church until the monks left the building.  No talking, no cell phones, no texting, just quiet breathing.  A little before noon the monks entered the church from those doors on both sides of the nave.  They took their seats silently in one of the two rows of benches along the walls facing each other across a wide aisle, the chancel, in the area called the choir. After the bells declared the noon hour, the monks began to chant their prayers in a call and response rhythm and sing a psalm.  By noon-fifteen the prayers were finished and the brothers filed out for dinner. Yes, the noon meal is their main meal of the day.  The monks are vegetarians, by the way, if you were curious.
Where the choir area ends there is a lectern called an ambo in the center of the aisle.  Behind the lectern there is large oak chair on a platform.  This South end of the church is called the apse and faces the river.  Natural light floods the church from unadorned clerestory windows near the N-S roof line.  Unlike most Catholic churches, there are no statues, no stained glass windows, no adornments to distract the monks from prayer.
There is a large meeting room on the Northeast corner of the church that is called the Chapter Room. Oak chairs line the walls with a single large chair at the South end of the room.  Here is where the brothers have weekly meetings with the Abbot.  On display here is Jonathan Green's painting Seeking.  It had been on display in the library and frequently is on exhibition.  The Mensch is a critic but not about art. You'll learn more about Seeking at http://www.sc.edu/uscpress/books/2012/7155.html.
But what about the mushrooms? Trappist monasteries maintain themselves financially through business enterprises that usually involve agriculture.  You'll find the Trappist name on beer, jams, jellies, and fruitcakes. When the brothers first moved to Mepkin, they had a bakery. The bakery gave way to animal husbandry with an egg farm.
There are no mushroom-rights activists which is why the chickens and eggs gave way to a Shiitake and Oyster Mushroom farm in 2007.  EVO, whose blackboard of local purveyors is pictured, is just one of the many restaurants and stores that Mepkin Abbey supplies with mushrooms. Besides mushrooms, the Mensch discovered the spirit(s) of Mepkin.  NO, not those kinds of spirits.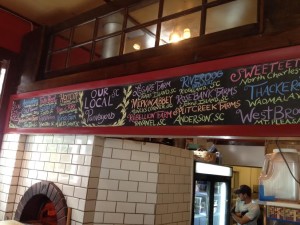 It is said that seven spirits have controlled and control the destiny of Mepkin:
the native Americans who were first to occupy the land, the Laurens Family who turned it into a plantation, the African Americans who worked the land, the Luce Family who saw to it that it would remain in a natural state, the friends of Mepkin Abbey who are buried here, the Trappist monks who are buried here and the current monks living here and working the land awaiting their reward in heaven.  The seven spirits are commemorated in the fifty foot copper-clad bell tower outside the church. I wonder if the spirits like mushrooms?
Monks, Moguls and Mushrooms
There are monks in Moncks Corner, South Carolina, really, there are. Trappist Monks live at 1098 Mepkin Abbey Road, Moncks Corner, SC 29461. I know it for a fact. I was there, met a monk and heard his story.
Long before Thomas Monck was building his business and town from a Berkeley County trading post in 1728, or 1735, depending upon what page of the town's official web site you read, there were monks in France praying, working and establishing monasteries.
The Order of Cistercians of the Strict Observance is the official name of the monks from Citeaux, France where their first monastery was established in 1098, four hundred years before America was being discovered and explored. Cistercian = Citeaux, get it?
At the same time the native Americans were living in the land of peace and serenity, (about ten square miles of forest and swamp and river bank they called Mepkin,) on the western branch of the Cooper River in Berkeley County. Mepkin = Mebcan = nobody knows.
Some of the brothers felt that Citeaux was becoming too worldly and moved to La Trappe, a town in western France where they established another monastery in 1664. In 1848 some of the Trappist Brothers immigrated to the United States and established a monastery in Bardstown, Kentucky near Louisville. La Trappe = Trappists, get it?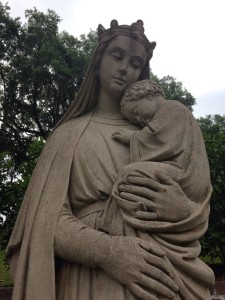 Back in South Carolina, the land known as Mepkin became a rice plantation after it was acquired in 1762 by Henry Laurens from a grandson of one of the Lord Proprietors, John Colleton. The Mepkin Plantation changed hands over the years until in the 1920's, the pharmaceutical brothers Johnson & Johnson bought the property for a winter retreat and vacation property. Another business titan of the 20th century, Henry Luce, founder of Time magazine, bought Mepkin from the Johnson boys in 1936 at the behest of his second wife, Clare Booth Luce.
The Luces built a home along with stables and cottages for guests, along with landscaping and gardens. In 1944, Clare's daughter by a previous marriage, Ann Brokaw, a Stanford student, died in a car accident just short of her 20th birthday. Clare was consoled in her grief by Fulton Sheen, a Catholic priest and bishop from New York. Henry's failing health needed a dry climate and they offered Mepkin Plantation to the Catholic Diocese of Charleston on the condition that it be maintained in its natural state by a monastic order. In 1949, 29 Trappist Brothers from Kentucky accepted the Luces' gift of 3000 acres, kept the name Mepkin and founded a new Abbey in Moncks Corner.
The entrance to the Abbey is like a scene out of a movie: live oak trees lining Abbey Road, their giant branches dripping with Spanish Moss arching over the road forming a surreal tunnel. These are trees that the Laurens family planted in the 18th century for the grand entrance to their plantation home on a bluff overlooking the Cooper River. The road ends in a cul de sac around an ancient live oak tree, just shy of the bluff. It is here that you can explore the Luce garden where the Luces are buried: Henry, Clare and Anne Brokaw and other Luces. Their monuments are stunning marble works inscribed with names, dates and scripture quotes.
Down a path, across a bridge and up the hill, is the Laurens Family cemetery. A short brick wall encloses a graveyard with an iron gate at the entrance. Inside there is a sarcophagus, an obelisk and numerous headstones also with names, dates and scripture quotes that are difficult to discern due to 200 years of weathering. The garden area also has a memorial to the Charleston nine and a labyrinth for serious meditation.
The Mepkin Abbey guided tour starts at the Welcome Center which is a clearly marked left turn off Abbey Road. The tours are conducted by volunteer docents, one of whom is Father Joe, the monk responsible for the center. He is also the cook for the Abbey. The tour path takes you past the Luce Foundation Memorial Library, other gardens and the retreat house. The church is the only building at the Abbey that is entered on the tour. Unlike the Abbeys of Europe and movies, that are cloistered rectangles, Mepkin Abbey is an open-air affair to take advantage of the Cooper River breezes to keep the brothers from being stifled by South Carolina heat and humidity.
If you come back to Charleston Daily, the Mensch's next musing will take you on a verbal tour of the church, the Bell Tower of the Seven Spirits and Jonathan Green's Seeking. Oh, and in light of full disclosure, the Mensch is a docent at Mepkin Abbey and my granddaughter's name is…Abby.
P.S. Enter to win a prize of Mepkin Abbey mushrooms by figuring out the meaning of the Mepkin Abbey address.
Retired Mensch Reviews Magnolias – Charleston Restaurant Week Exclusive
When the Mensch goes out to dinner he can always find something to complain about. The cocktail is weak, the meat overcooked, the soup is salty. I'm here to report that I have no complaints about the restaurant week dinner I enjoyed at Magnolias. In fact the whole experience was delightful starting with our arrival.
Magnolias offers free parking next door and there was an empty space waiting for me. We were twenty minutes early for a 7:15 reservation fully expecting to enjoy a cocktail at the bar. But no cocktail for us! "Welcome, sir, (not guys!) we have an open table right now, please follow me." What else could better than not waiting? Our table was a four-top, as they say in restaurant lingo, that was reset for two. Lovely!
There is something new and different about restaurant week in Charleston this month. In the past there were three price-fixed menus: $20, $30 and $40. Each restaurant would create a specific menu for the price range: appetizer, entrée, and dessert. Drinks and coffee would be an extra charge. This year the restaurants are free to set their own price for a fixed menu.
Erin, our server, presented Magnolias' regular menu with the price-fixed menu. There were three appetizers, five entrees and two desserts to choose from. The bar menu had our favorites and the wine list included Mrs.Mensch's favorite chardonnay: Sonoma Cutrer – Russian River. Lovely!
All the choices were nicely southern. Pimiento cheese was swirled into egg yolks to create tasty deviled eggs for Mrs. Mensch's appetizer. What do you get when you mix boiled peanuts, pickled okra, sweet corn relish with chopped romaine lettuce topped with white cheddar cheese shavings and a buttermilk dressing? The Mensch's choice for appetizer. Do not turn up your nose at boiled peanuts and pickled okra! They add zest and crunch to a beautiful salad. Oh, did I mention the cornbread croutons? Sweet and lovely!
The southern influence carried over to the entrees with a pecan-crusted chicken breast on mashed potatoes for Mrs. Mensch. The Mensch's grilled pork tenderloin with a mustard sauce served with field peas, hot pickled peppers on a jalapeño cornbread pudding, which may have been the source for those croutons.
I can only report on one dessert since we both opted for triple chocolate delight: dark chocolate cake, fudge sauce, caramel sauce, white chocolate ice cream. How could we refuse? The coffee was extra but worth it.
The service was well-paced: the salad freshly made, the entrees hot and the dessert perfect. The cocktails were tasty and Erin kept the Russian River flowing. If I had to make a complaint, it would be about, mmmm, what would it be about? Nothing. It was a lovely evening.
Magnolias Restaurant Week Menu 2014
Three Parts
"Omnia Gallia in tres partes divisa est" is attributed to Julius Caesar. All of Gaul is divided into three parts. Caesar was no Mensch; he was a general of the Roman army who conquered the three parts of Gaul: France, Belgium and Switzerland.
If Julius Caesar were alive today he would be writing, Omnia Summerville in tres partes divisa est. Summerville is not exactly Europe, but it does span three counties: Berkeley County, Dorchester County, and Charleston County. If Caesar had a medical emergency in Summerville, the three county overlap would present a challenge not just to the public but to responders.
The other day the Mensch observed no less than seven different emergency service vehicles on Summerville roads. There were the Berkley and Dorchester deputy sheriffs patrolling in their gray and white sedans on Route 78 and Ladson Road.
There were the Summerville police in their white and green-striped Dodge Chargers looking for speeders on the Berlin G. Myers Parkway (Route 165). There were the Charleston and Dorchester Emergency Services ambulances responding to who knows what. Then there was the gaggle of Summerville fire trucks parked on East 5th Street South (I can't make up a street like that) at the Cuthbert Center.
If you are having a heart attack in Summerville, it would be good to keep in mind what county you live in or more importantly what county you are dying in. If you live in greater Summerville that encompasses Dorchester County, your 911 call for an ambulance will send a Dorchester County EMS racing to your door. However, if you are having a heart attack in the Summerville Home Depot where the cash registers are in Berkley County, the 911 phone call from there will summon the Berkley County EMS. Then again, services east of Route 165 get even dicier.
There, a northern edge of Charleston County juts into Lincolnville and Summerville. Guess what happens when you dial 911 from there for a medical emergency? The dispatcher recognizes your address as being in Charleston County and transfers the request for aid to Charleston County which will dispatch EMS from Route 78.
The good news is that if you have a fire, the PSAP dispatcher will send the Summerville fire department which is not divided into three parts. What is PSAP you ask?
PSAP is short for Public Safety Answering Point, the place where your 911 call is answered.
So what's my point? The shortest distance between two points is a straight line and sometimes one part is better than three parts.
Driving for Change 
The car insurance company had a little surprise for the Mensch in the annual premium notice, a 15% increase. Yikes! When you're on a fixed income, 15% increase is like a poke in the eye with a sharp stick. When I spoke with my agent, he offered the opportunity to decrease the premium by up to 30%. Yikes again. What do I have to do and when do I start?
If I agree to have my driving habits monitored for 90 days, there is an immediate 5% discount on new annual premium. I agreed and the check was in my mailbox in three days. In a week the insurance company sent two small computer gadgets, one for each car. Every car these days has a computer port under the dash board for diagnosis. I plugged the gadget, let's call it Terry, into the computer port. It flashed red and green and connected with a computer in insurance-land to record my driving. Terry's data collection comes with a nice graph showing the remaining days and potential discount that I can access from my computer.
Terry records only four activities of driving: time of day, mileage, fast accelerations and hard stops. According to Terry, it is a bad thing to drive between midnight and 4 in the morning. No problem here, the Mensch will be sawing logs by 11 and nature doesn't call until 5:35 AM. Discount here I come.
The first week Terry was in the car there was a trip to West Ashley, Charlotte, NC and the nail salon. I logged on to check what Terry had found out about my driving after a week. There was the mileage to Charlotte, no midnight cruises, but there were 2 accelerations and 5 hard stops on the first day. I recognized the date and times and decelerations right away: getting off I-526 onto the Savannah Highway for a Costco run. Hmmm. Gotta watch my braking. Discount about 10%.
So now I'm not only watching my acceleration and braking, I'm watching every car near me for sudden stops, turns, and wacky moves. I have noticed that most folks who are on their cell phones hold it in their left hand and steer with the right. If you look up from your texting when you are stopped at a light (it is the law, isn't it?) you'll know the driver in front of you is on the cell phone if their head is tilted. To the left, it is a right handed driver; tilted to the right are left handed. Drivers who are texting, tend to steer with their knees, unless they're turning, then they use an underhand grip.
Here's a tip if you ever elect to have your driving monitored: remember to pull the plug when your car is being serviced. My car was subject to a recall notice to check the brake lines for corrosion, a bad thing that happens in northern states that throw salt on icy roads in winter. The technician found no problems in the lines or in his test drive. I did notice however that everything that was on the front seat or the back seat was now on the floor. Can you say brake test? Can you say fast acceleration and hard braking?
When I check with Terry online, there were five incidents of rapid acceleration and hard braking all within 5 minutes. Goodbye discount!
Hello, Terry, how do I adjust for brake testing? No problem, fax the service report. Hello discount.
Technology and insurance have come a long way.  I am ready to embrace change.  Now bring on my auto discount.
Put me in the kitchen, Coach; I'm ready to cook
Chives, green onions, shallots, garlic and strawberries surrounded the cutting board. Volunteers were busy: Scott was making waffles; Jennifer was frying chicken and Ruth was filling the water glasses. "Put me in chef, I'm ready to go", I'm thinking, "let me get to that cutting board."
It was 2013, our first full year living in South Carolina and our friends Lynn and Dick brought us to a cooking class at The Coastal Cupboard in Mount Pleasant.  I enjoy cooking and fully expected to participate in meal preparation at this cooking class. Lo and behold, the class turned out to be a demonstration cooking class with Chef Steve Harman preparing fried green tomatoes, a fish dish and a great dessert. Wine was part of the meal and the servers weren't stingy in their pours. After the meal Chef Stephen thanked his volunteers for their help in prepping, serving and cleaning up. By the way, "We are always looking for new volunteers to help with the classes." Put me in Chef, I ready to slice, dice and peel!
Fast Forward to present day and I had another shot in the kitchen.  Chef Bryan demonstrated the technique and gave me the job of prepping the chives and green onions for garnishes and the strawberries for dessert.
My instructions were clear, "I want green onions cut on the bias about ¼ inch, just the green part. The chives at 90 degrees in little bitty circles. Hull the strawberries but leave them whole." I was stoked.
When I volunteered at Coastal Cupboard in the past, it was little more than playing waiter/server, not that there is anything wrong with that. Keep the water glasses full, pour the wine, serve the plates from the right, remove them from the left, or is it serve left/remove right? Hmm, wonder what Mr. Bates would do?
Now I had the chance to demonstrate my knife skills for Chef Bryan. It was a good thing I had been cutting green onions on Sunday at home. I managed to keep the knife off my fingers and had the chef's approval on the garnishes.
It was Tuesday night and this night would be dedicated to Alana.   Some friends of Alana wanted to surprise her with a dinner party that was different. So these Air Force servicemen and women chipped in and brought their Bible-study friend to Coastal Cupboard in the Belle Hall Shopping Center in Mt. Pleasant for a demonstration dinner class.
Although Chef Bryan introduced me to volunteers Ruth and Scott, I couldn't quite remember Scott's name, and I kept calling him Chris, associating him with Ruth. Logical, right? I finally made a mental note that just because he was married to Ruth did not make him a Chris.
Chef Bryan had some traditional Southern dishes planned for Alana and her friends: shrimp and grits garnished with Mensch's green onions, fried chicken and waffles garnished with Mensch's chives. There was the non-Southern amuse-bouche, a few salad greens layered with a skewer of cubed watermelon and feta cheese, a grape tomato and a light vinaigrette. Dessert was chocolate mousse with strawberries a la Mensch.
This was a great group of young people. They were polite and well-mannered with lots of yes sirs and no sirs. They hardly put a dent in the six bottles of wine set aside for them. They brought in their own birthday cake and surprised Alana with the traditional birthday serenade and candles. She had the seat of honor in the center with full view of Chef Bryan's work station and there were waffles and chicken to take back to the base along with birthday cake.
Stay tuned for the next installment of Retired Mensch's Musings from Charleston, South Carolina.
About the Author:
Paul is retired after almost forty years in the life insurance industry. Over the course of his career, Paul was a salesman for a major mutual insurance company and rose through the ranks of a Fortune 500 insurance company in marketing, training, sales support, new business processing and bank marketing. After a brief stint for a New York City training company, Paul's creative skills produced educational video, webcasts and audio programs for a national trade organization of financial service professionals. Paul finished his career with a major mutual life insurance company in New York City where he produced training programs for financial representatives and edited web-based training for a proprietary financial planning system.
Paul's insurance career was preceded by graduate studies in Zoology while an instructor at Iowa State University. The career switch came with the need to make mortgage payments and support an expanding family. A new career could not keep this education junkie from acquiring several insurance industry credentials along with a second master's degree in management.
Paul chose Summerville for his retirement home after investigating communities in North Carolina, Tennessee and Florida. Summerville met the requirements of mild climate, low taxes, and the conveniences of Charleston: airport, good restaurants and cultural activities.
Over the years Paul's extracurricular activities have been a potpourri. When his kids were young , he umpired little league, high school and adult league baseball games. He tried ballroom dancing several times, but it wasn't until he had lessons for his son's wedding did he embrace his two left feet. Dance lessons and practices were a weekly part of life for more than six years.
Paul's cooking skills improved when he lived alone. His hobby career as personal chef for a family ended abruptly when the dad of the family started practicing his kickboxing near the kitchen.
Paul now volunteers at Coastal Cupboard's cooking school, a retirement activity that garners discounts, free-food and new recipes. As a volunteer, he gets to pour water and wine, serve guests and clean the kitchen.
Paul doesn't mind standing in front of an audience and has always been a lector/reader in the churches he has attended. He has also been a leader of a local Compassionate Friends support group for bereaved parents, serving as newsletter editor and group leader.
He has also been blogging as The Retirement Mensch since retiring in 2011.
Let's have fun ~Paul