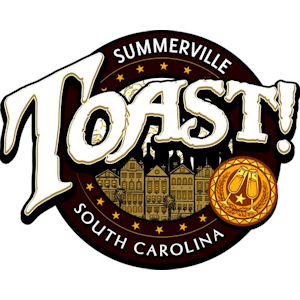 Multiple Events Scheduled in December Celebrating Santa and Summerville
Summerville, SC – December, 2017 – Summerville is a big town with the spirit of a small town, so it's wonderful to have the opportunity to toast Santa with the kids at Toast of Summerville's annual dinner with Santa and brunch with Santa events," says brand manager Timmi Pashuta,  who has organized these events for the restaurant since 2014.
Santa will be visiting the restaurant on Thursday, December 21 from 5 p.m. to 8 p.m. to have cookies, milk and pictures taken with Santa. He will return on Friday December 22 and Saturday December 23 from 10 a.m. to 1 p.m. for brunch with the kids at Toast of Summerville. The restaurant is located 717 Old Trolley Road in Summerville.
In addition to holiday events at the restaurant, Toast of Summerville will be rallying around its hometown at several community events.  As a sponsor, Toast of Summerville will be donating muffins and juice for the children and coffee for the adults at the Summerville Courthouse for Breakfast with Santa on Saturday, December 9 from 8 a.m. to noon.  Toast of Summerville will also participate in Summerville's "Rockin' Around the Christmas Tree" Christmas Parade on Sunday, December 10. The parade begins at 2 p.m.  "We always look forward to giving back to the town of Summerville, especially during the holidays," says Pashuta.
About Toast of Summerville (TOS)
TOS is a casual, friendly neighborhood restaurant serving breakfast, lunch and classics like award winning shrimp & grits and French toast. It is located at 717 Old Trolley Road in Summerville, SC. For more information, call 843.900.4422 or visit toastofcharleston.com. TOS is a member of the Charleston Hospitality Group.
About Charleston Hospitality Group (CHG)
CHG is a restaurant and entertainment group that is comprised of Eli's Table, FILL Restaurant & Piano Bar, Queology, Tabulli, Toast!, Toast of Summerville, Toast of West Ashley, Whisk, HonkyTonk Saloon, PartyRollers and Charleston Hospitality Catering. For more information, visit charlestonhospitalitygroup.com or call 843.822.0011
***
Contact:
Holly Herrick
Charleston Hospitality Group
843.207.4814/843.822.0011
Holly @CharlestonHospitalityGroup.com