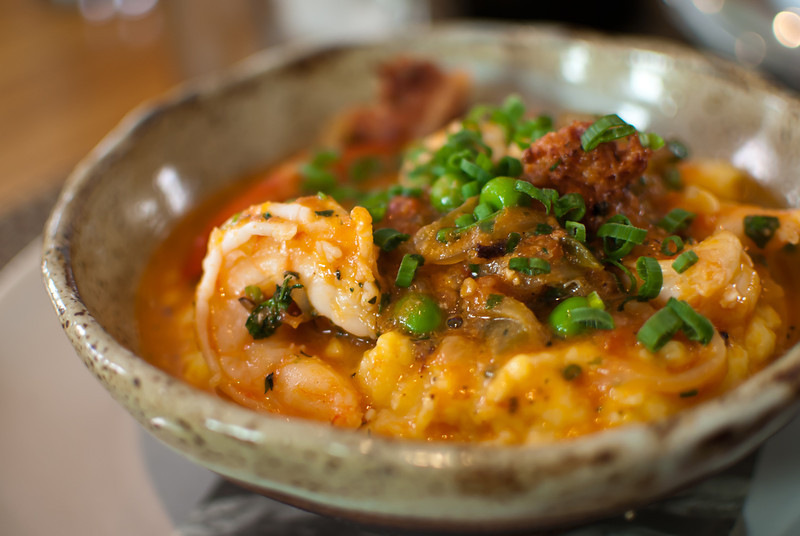 By Mark A. Leon
You really want to know what to say to put Charlestonian's in a mood; make us mad; crank our gears; light the flare of fury?  You get the point.  Not much makes us upset or fuels our loins, but here are a few things folks can say to locals to get them going.
Things You Can Say to a Charlestonian to Make Them Mad
Tell us we are not a top Southern foodie town – We take our food seriously.  We take our chefs even more seriously.  In Charleston, a chef can be treated as well as an A-List actor in Hollywood.  Food is a cultural apex in Charleston and if you step foot onto our soil and tell us we are just "ok" in the culinary arts, we will most likely send you out of town, but not before we give you a mouthful (words, that is).
Tell us that guns should be illegal – You want to strike up a heated debate on any Charleston street corner, mention the need for gun control or the elimination of guns.  SEWE (Southeast Wildlife Expo) is one of the biggest events in Charleston for a reason.  There are few locals without at least one firearm to go with their fishing and golf gear.  Many have multiple.  Careful what you say if you are a big anti-gun lobbyist.
Tell us we love having Northerners move to Charleston.  It adds to the diversity – Have you seen a "Go Back to Ohio" bumper sticker.  I would be surprised if you haven't.  Since the economic slide in late 2008, northerners have migrated in droves to sunny Charleston.  They have looked for new opportunities and a new beginning.  The economy has recovered, but not the pace of the migration.  Many want to put the plug on this for good.
Traffic isn't that bad compared to other big cities – That is a pretty stupid comparison.  New York, Chicago, Los Angeles are massive urban sectors with 20 to 40 times our population.  Charleston is a coastal peninsula that was not built to handle the roadway traffic with its current infrastructure.  Don't bring up traffic if you don't want to experience some road rage.
Tell us that housing is really cheap here – A one bedroom in downtown Charleston will run you about $1100 – $1300 with an average of $100 a month for electric (we need our air-conditioning) and $120 for cable and internet.  Don't forget you have to pay an annual tax for your vehicle as well.  So $1500 a month for a one bedroom is cheap.  Check other parts of the country.  We are peaking up quickly as one of the higher costs of living.
Tell us we have ample parking for a mid sized city – In 2009, a parking ticket was $10.00.  Now it is $45.00.  The Battery used to be 2 hour free non-residential parking and free after 6 PM until 8 AM the next day and free on weekends.  Now it is 1 hour from 8 AM to 8 PM (including weekends).  The number of meters in relation to the activities (SC Aquarium, College of Charleston, TCF Bank Arena, Theater District, Restaurants, Market, Art Galleries, etc.) is not proportionate.  Also, the rates in parking garages have increased comparatively to the cost of living adjustments .
Tell us the dating scene is easy – If you ask around, you are going to hear crazy ratios of male to female with females having anywhere from a 4:1 to 7:1 ratio.  The truth is that Charleston is 52.5% female and 47.5% male.  Yes, females have an advantage, but that isn't the core issue.  With so many transplants and growth of businesses like Boeing, BenefitFocus Volvo and Blackbaud, online dating has increased in popularity.  Add the factor of our drinking and social culture and nailing down a commitment is one of the hardest things to do here in Charleston.
Ask us if flooding is an issue in Charleston – Some of us may just laugh at you, while others may show off their insurance claims.  Many of us have more than one flood damage claim that we can lay stake to.  Either way, we don't like to talk about the flooding.  It is almost impossible to avoid.
Tell us Hyman's has the best seafood – Billy Joel ate there.  Their coupons are everywhere from the Visitor's Center to every cruise ship that docks.  They are situated right off the market.  Still, great marketing, but not the best in town.  Not even close.  They are a fine restaurant, but they are as known in these parts as George Sink and Jeff Cook.
Ask us our thoughts on the Confederate Flag – Do I really need to explain this one.  Just look at any given local news broadcast since June of 2015.
Ask us to openly talk about racism and race related issues – We keep relatively quiet about any discussions about race and we seem to be alright with that.  We are not saying there is or is not an issue, but we reserve those conversations for friends and family, outside of the public eye.
There you have it.  What you can say to a local Charleston resident to get them mad.  Please don't.