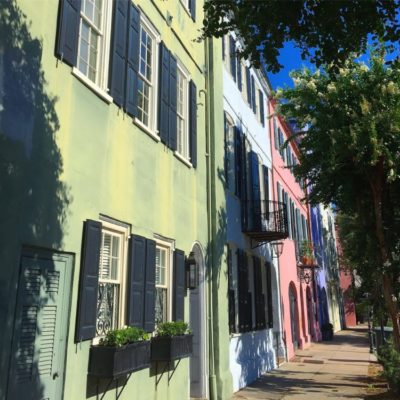 By Mark A. Leon
Life is good in the little Southern town of Charleston, SC.  The sun is shining, the beach is filled with warm water and sand in late September, the sunrises and sunsets are as picturesque as a classic painting, the restaurants are filled with culinary magicians looking to fill your tummies with foodie delight, boating is a lifestyle, the College of Charleston, Charleston Southern and The Citadel remind us of the promise of tomorrow, MUSC and Roper watch our health closely, beer and bikini's fill our background, the craft beer scene is exploding, yoga stretches our limits and things are just a little bit slower and we like it.
Life is good in Charleston
Here are a few more reasons why….
Festival season never ends. Locally, we segment by season our festivals – Summer – Outdoor Festival Season; Autumn – Fund Raising Festival Season, Winter/Spring – Food Festival Season.  Put that all together and you have a year of festivities.  All year round, you can count on a great festival to bring the community together.
Beach life – What more can we say. Sullivan's Island, Edisto Beach, Folly Beach, Isle of Palms and all within 5 to 45 minutes away and if you really want to get away, head to Pawley's Island, Garden City, Hunting Island State Park or Myrtle Beach.  The Carolina Coastline is always waiting for you.  What is even better, if it is not a county or state park, the beach access is free.
Dining – That speaks for itself. The James Beard Recipients, fine dining, casual dining, inventive culinary artists and food trucks are just the tip of the iceberg.  Here in Charleston, we over over 110+ brunch options.  That alone speaks volumes.
College Life – You want a city, not only brimming with shopping, dining, outdoor activities and tours, but a thriving college life, welcome to Charleston. Within the city proper, The Citadel and the College of Charleston will give you your fill of academic culture.  Students aside, the athletic and cultural offerings to the public are thriving.
History – First shots of the Civil War right here in Charleston. George Washington stayed in Charleston.  Pirates were hung from our trees.  Ghosts roam the Old City Jail and residential homes.  We can't say enough about our history and thus we celebrate it with the Mace Brown Natural History Museum, Karpeles Manuscript Museum, Fort Sumter, Fort Moultrie, Historic Carriage Rides, Historic Walking Tours, Ghost Tours, Boat Tours and more.
South Carolina Aquarium – If you love sea and ocean life, but aren't ready to get on a boat, the South Carolina Aquarium is a structurally beautiful, educational and fun way to spend the day on land and still feel the power and beauty of the ocean. Plus, it is located right on the harbor and offers majestic views.
Daytrips – What if I want to get away, but don't want to spend the whole day in the car. We have a few options:  Augusta National – Augusta, GA; Beaufort, SC; Savannah, GA; Jekyll Island, GA; Myrtle Beach/Pawley's Island, SC; Riverbanks Zoo, Columbia, SC; Charlotte, NC; Asheville, NC; Appalachian Mountains.  I think we made a great point.
Shopping – Louis Vuitton, West Elm, William Sonoma, Forever 21, Alex and Ani, Godiva, M. Dumas & Sons, Beckett Boutique, Le Creuset Boutique, MOSA Boutique, House of Sage, Forever 21, The Charleston City Market, Antique shops (High and Low End) and so much more.
We can certainly go on with Art Galleries, Coffee Houses, Biking, Churches of the Holy City, Dog Parks, Playgrounds, A Cat Café, Comedy, Theater and Film Festivals, but we hope this sheds a little light on why life is truly good in Charleston.