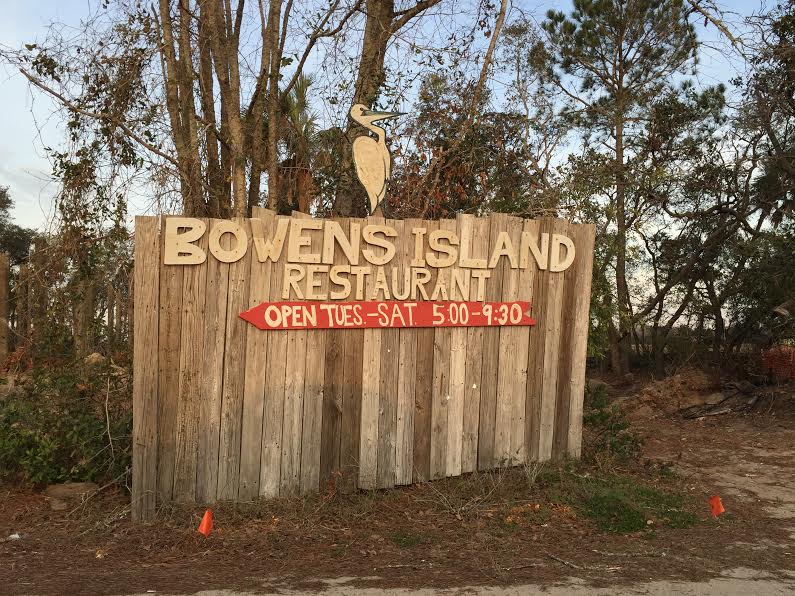 If you are from the Lowcountry, you know of the great food and coastal ambiance of Bowens Island Restaurant.  It is undeniable that the freshest seafood is right off the boat and here in the Charleston area, we take pride in that.  Bowen's Island is not only known for great local seafood, but their contributions to the community, offering its open atmosphere for local area fund raisers, is legendary.  This establishment is a foundation in Charleston and one of the iconic places that defines the small town coastal appeal that we have come to know and love.
From its memorable entrance sign, the rocky roadway filled with pot holes, mounds of oyster shells, rustic building and stunning skyline, the Bowens Island Experience truly is that, an experience.  Tip:  If you want to make a trip over, come for the food, but stay for the sunset.  Don't forget to order the Frogmore Stew and hushpuppies.
Quiet Sunrise at Bowens Island
So we decided to watch the sun rise on this morning and capture of some the beautiful sites all around.
Come with us as we take in the sunrise together at Bowens Island Restaurant.