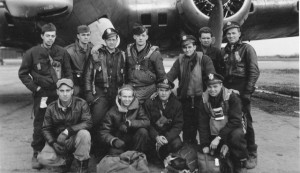 "The veterans of our military services have put their lives on the line to protect the freedoms that we enjoy. They have dedicated their lives to their country and deserve to be recognized for their commitment." – Judd Gregg
Veterans Day is a day of reflection; a day we honor those that have given the ultimate gift of generosity by protecting our freedoms.  It is a day of conversation to share stories of honor, strength and bravery.  It is a day to just say thank you to those that have worn the uniform of courage.
In Charleston, the importance of our military in preparation, defense and homestead is so important to our culture that it is no surprise that the community has banded together to offer some wonderful opportunities to our active military and veterans as a way of saying a humbled and respectful thank you.
South Carolina Aquarium – On November 11, retired and active duty military personnel will receive free admission to the Aquarium.  Their dependents will receive half-price admission. Valid military ID cards are required for military personnel and their dependents.
Patriots Point –  FREE admission to all veterans on Wednesday, November 11.
Fort Moultrie – FREE admission for all on Veterans Day.  Bring the whole family.
Magnolia Plantation and Gardens – FREE general garden admission for All Veterans as well as Active Duty Military as their spouses and dependents.
Great Clips – FREE haircuts for Veterans on November 11.
Golden Corral – FREE Dinner for Veterans from 5:00 PM – 9:00 PM on November 11.
Outback Steakhouse – Active and retired military members will get a free Bloomin' Onion and beverage by showing military ID on November 11. Also, they, and their families, get 15% off their bill from November 12 to December 31.
Applebee's – Veterans and active duty military, show proof of service and get a free meal November 11. Drink not included.
IHOP – Free Red, White and Blue pancakes (glazed strawberries, blueberry compote and whipped cream) to veterans and active duty military on November 11, 7 a.m. to 7 p.m.
Wild Wing Cafe – Veterans eat free all day on November 11.  Any awesome salad, wild wrap, beefy burger or chicken sandwich.
Olive Garden – On November 11, veterans and active duty military get a free entrée from this list: cheese ravioli, spaghetti with meat sauce, lasagna, chicken parmigiana, garlic rosemary chicken, and unlimited soup, salad and bread sticks. Family members dining with the veteran or military member get 10% off their meals.
Hooters – All veterans and active duty military get a free entrée on November 11.
Little Caesar's – Veterans and active duty military members receive a free $5 lunch combo, which includes four slices of deep dish pizza, and a 20-ounce Pepsi product on November 11 from 11 a.m. to 2 p.m.
Cracker Barrel – Veterans will receive a complimentary Double Chocolate Fudge Coca-Cola Cake dessert on November 11, and other guests can help support troops transitioning back to civilian life by purchasing the dessert or select items from the Old Country Store. 10% of the sales price of those items will be donated to the USO Transition 360 Alliance.
O'Charley's – Free $9.99 meal to veterans on Monday, November 9. Free pie to veterans on Wednesday, November 11.
Bonefish Grill – Active and retired service members with valid military ID get free Bang Bang Shrimp on November 11.
Starbucks – Free tall brewed coffee for active duty service members, veterans and military spouses on November 11.
Ruby Tuesday – Veterans, active military and reserve get a free appetizer November 11.