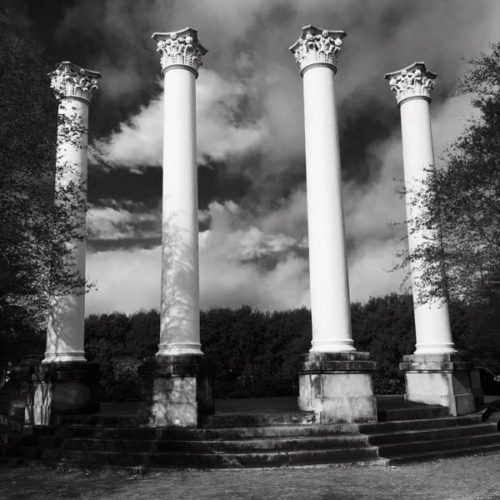 By Mark A. Leon
Last weekend, a friend, referencing to the social scene of Charleston, made a rather poignant remark, "there are no festivals in Charleston, just drinking events disguised as festivals."  That comment spoke volumes as I more deeply examined the culture of the Lowcountry.  Several months ago, I wrote a piece referring that Charleston lacks soul and backbone.  The underlying theme of the piece is our indifference or lack of passion around social, economic and life issues.
We flock to the bottle and the gridiron.  Life, for many is surrounded by food, beer, wine, alcohol and football.  It is a lifestyle for many, but one that can suck you in and leave scars.
More importantly, there are selected moral flaws embedded into the lifestyle of the Lowcountry.  Some uncover them early, while others need to truly spend time to be awaked.
Here are some conversation worthy observations that outline why Charleston will ultimately break your heart
The Lowcountry is very opportunistic. Don't get me wrong, competition and business savviness is a good thing.  Ask Gordon Gekko.  With the Lowcounty saturated with small business owners, the need to shake your hand if you shake mine attitude has dampened the mindset of selfless generosity.  It is difficult to partner without the need to provide something in exchange.
Entitlement – One should never feel entitled to anything.  It creates greed, apathy and a lack of compassion.  Charleston's bragging over the annual or semi-annual accolade of one singular publication has created this ugly face of bragging about how great this city is.  That look is not attractive on anyone.  Especially in a city with issues around education reform, economic development, infrastructure, flooding and cost of living hitting critical mass.
Charleston is bad for singles. Spend time in a bar, Meetup Group or a book club and discuss the challenges of single life in Charleston.  It is an eye-opening topic.
We are a tourism first destination and locals are no longer the priority of our elected officials. The amount of hotel development, increased push on the cruise traffic, skyrocketing cost of living, tax increases and natural land being destroyed for urban expansion has been in our faces for over half a decade and that is showing no signs of slowing down.  Since 2015, The Dewberry, The Spectator, Grand Bohemian, Hyatt Place, Holiday Inn Express are among the structures that are becoming the new Charleston.  The corner of King Street and Calhoun, is now a major brand eye sore with Walgreens, Chipotle, Starbucks, Panera Bread, 5 Guys Burgers, Moe's Mexican and Carolina Ale House.  The authentic natural historic small down appear of Charleston is a thing of the past now.
Morning rush hour, evening rush hour, festival traffic, weekend traffic, downtown traffic, Summerville traffic, 526, 26, 61, 17:  It is an endless game of stop and go.  With an infrastructure of islands and peninsulas not built to handle the capacity of growth the only solution is increased mass transit or a Light Rail solution.
Locals don't want to co-exist with transplants. Talk to a transplant and ask them how many Charleston born friends they have.  I will bet a silver dollar, you can count them on one hand.  There is a reason for that.
Charleston is a special place.  It has been the backdrop of great cinema, a well sought after wedding destination, one of the most beautiful spots on the East Coast for sunrises and sunsets, incredible, yet uniform, dining options and it is outwardly cordial and friendly.  It also has an underbelly that can suck you in and spit you out.
Knowledge is power and having the right conversations will keep you educated to ensure you have selected the life you want and the place.