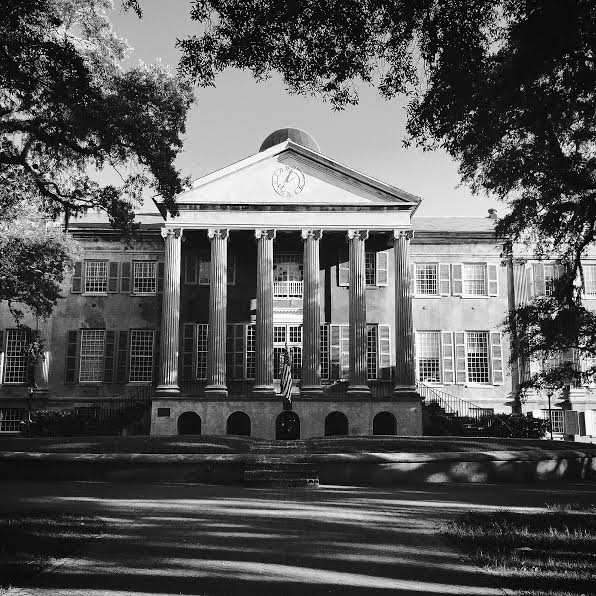 It is that time of year: The weather is showing slight signs of cooling, the city streets are filled with students back from the summer break or just starting the next phase of their lives. This is an exciting time to be in Charleston. We wanted to provide our students with a little stimulus to help motivate them during their time at the College of Charleston. Whether you are a freshman or senior, there are things on this list you may not yet have accomplished.
We have attached a PDF to download and print so you always have it with you.
We would love to hear from you if you complete the list or have a great story to share.
Good luck and let the Student Bucket List Games Begin!!!!
□ Attend a play at the Dock Street Theatre
□ Jog to, and around, Colonial Lake
□ Watch the Citadel's Friday afternoon parade
□ Volunteer at a soup kitchen
□ Pledge a sorority/fraternity
□ Visit the turtle hospital at the aquarium
□ Go to a Charleston Battery game
□ Watch the sunrise on Folly Beach
□ Be a reading partner/big brother or sister
□ Play an intramural sport
□ Go kayaking on Shem Creek
□ Take a sunset Harbor Tour
□ Take sailing lessons
□ Attend church at the Music Farm
□ Participate in the Citadel Bulldog Challenge
□ Spend a day at a plantation
□ Take a picture w/the Clyde the Cougar statue
□ Eat at a 5 star restaurant
□ Paint the Folly boat
□ Picnic in Marion Square
□ See a show at the Windjammer
□ Take a class in something you know absolutely nothing about
□ Play Capture the Flag at White Point Gardens
□ Attend Open House at the Observatory on campus
□ Attend a RiverDogs opener game
□ Meet Bill Murray
□ Watch a meteor shower at Waterfront Park
□ Live on King Street
□ Eat at Gilroy's at 3am
□ Eat oysters five ways
□ Participate in glow yoga on the beach
□ Join a school club
□ Park at the Battery and walk to class
□ Explore the streets south of Broad
□ Spend a sunny afternoon studying…or napping…in the Cistern
□ Finish an evening with a significant other on the swings at Waterfront Park
□ Be a part of Cistern Radio
□ Go on a haunted jail tour
□ Attend a Quidditch match at CofC
□ Go salsa dancing at The Hall in N. Charleston
□ Go to Record Store Day at Monster Music
□ Learn how to throw a cast net
□ Run the Ravenel Bridge
□ Try your luck at the CAB Casino Night
□ Learn how to surf
□ Work on your tan in Marion Square
□ Participate in at least 1 homecoming activity
□ Learn how to swing dance
□ Participate in the Polar Bear Plunge
□ Skip class to hang out on the beach
CofC Bucket List – Printable Version