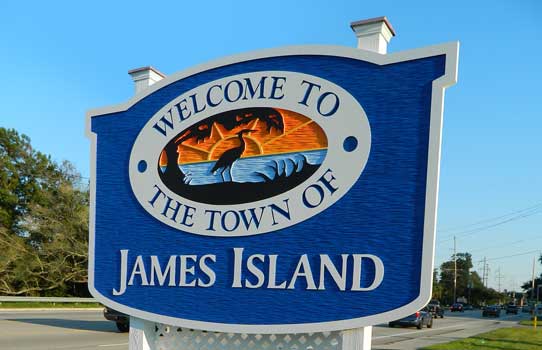 By Mark A. Leon
It is often said that a dog owner over time begins to take on the attributes and look of its furry companion.  This analogy may hold true for James Island, SC.  Once the gateway to the natural wonders of Johns Island and Folly Beach, is now taking on a facelift right before our eyes.
Just a bridge away from downtown Charleston, beautiful Windermere area of West Ashley and Johns Island, James Island is a hub for the beauty of the coast.  While it has struggled to find its own identity, James Island is still a resourceful community based town that took pride in family and local commerce, tradition, sports and education.
Like most of Charleston county, times are evolving and changes are happening that some see as progress while others see as a loss of identity.
One very distinct commonality between West Ashley and James Island remains:  Struggle to differentiate from Charleston and find its own sense of identity.
Signs of the changing landscape of James Island:

O2 Fitness will be joining the Folly Road retail strip along with Gold's Gym – Two known chain fitness corporations.
PetSmart will be opening in the BiLo plaza in 2017.
There are now 3 Harris Teeters within seven miles on the same road.
Rite-Aid, CVS and Walgreens are within 3 miles of each other
Folly Road offers a bike lane, but it is still in a high risk, high traffic area
Traffic issues on Folly Road have gotten worse pouring overflow into HarborView, Riverland and Maybank
Within 3 miles are three fast food chain pizza companies:  Marcos, Dominos and Little Caesar's
The Roller Risk on Folly Road that created so many childhood memories is now gone.
There are 7 automotive parts and/or repair shops with a 4-mile radius.
Chik-fil-a, Publix, Sonic, Huddle House, IHOP, Lowe's, Wal-Mart, Arby's, TCBY, Dollar Tree, Wendy's, McDonald's and Tuesday Morning contribute to the corporate logos high above the roadways.
Badd Kitty was welcomed in 2016 to James Island
New housing developments in the works or completed on Fort Johnson, Folly Road and Maybank Highway.
Farmer's Market moved from a neighborhood park to the back lot of The Pour House
These are a few of the changes happening on James Island right before our eyes.  Soon, this small town, with its own unique identity only a stone throw away from Charleston, Folly and Johns Island, will become a corporate suburb.
Do not be surprised if the rise of hotels soon becomes the new skyline of James Island and tourists adopt this area as their vacation starting point.