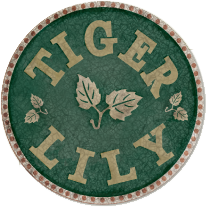 CHARLESTON, S.C. – After more than 20 years in business, Tiger Lily is opening a second location on James Island, giving locals even more access to Charleston's favorite florist.
Tiger Lily is purchasing the 4,000-square-foot building at 1614 Camp Road and renovating the space into a state-of-the-art floral design studio and retail shop. Tiger Lily will maintain a retail space at its current location at 131 Spring St.
Owners Manny and Clara Gonzales said they are looking forward to giving residents of James Island and West Ashley easier access to a Tiger Lily retail shop and design studio while maintaining a presence in the Cannon-Elliottborough neighborhood of downtown Charleston. The couple purchased the Spring Street location in 2004, renovating the abandoned 1920s service station. For their efforts, they were awarded the prestigious Carolopolis Awards from the Preservation Society of Charleston.
The Gonzales' will renovate the James Island building using as many green building practices as possible, including solar panels. The floral design studio, wedding services, storage and administrative offices will be moved to the James Island location. The building is designed with an open-concept format, giving customers a chance to see the floral artisans at work.
A portion of the Spring Street building will be renovated for a slightly larger retail shop, and the remaining 5,800 square feet is available for lease.
The renovated downtown retail space and the new shop on James Island should be open in late May 2018.
"We want everyone to know we're staying downtown and simply adding another location in James Island to give our customers even more access to our services," said Manny Gonzales. "We love this downtown Charleston neighborhood and we love this space. Buying this building was the best decision we've ever made. We won several architectural awards for Spring Street, and we want to do the same with the new Camp Road location."
Over the last two decades, Tiger Lily has established itself as a leader in the Charleston floral industry with its attention to customer service, its floral design excellence for weddings and its charitable efforts. The company regularly partners with area nonprofits for its Charity in Bloom program, and Tiger Lily participates in the annual "Petal It Forward" program giving away hundreds of flowers. Tiger Lily has been named Charleston's Best Florist since 2000.
About Tiger Lily
Inspired by the beauty and sophistication of Charleston, Manny and Clara Gonzales started Tiger Lily in 1996. Their goal was simple: Be the best florist in Charleston. Since then, Tiger Lily has grown to be the largest florist in South Carolina and has been Voted "Charleston's Best Florist" every year since 2000. For more information, visit www.tigerlilyflorist.com or stop by the shop at 131 Spring St., Charleston.
###