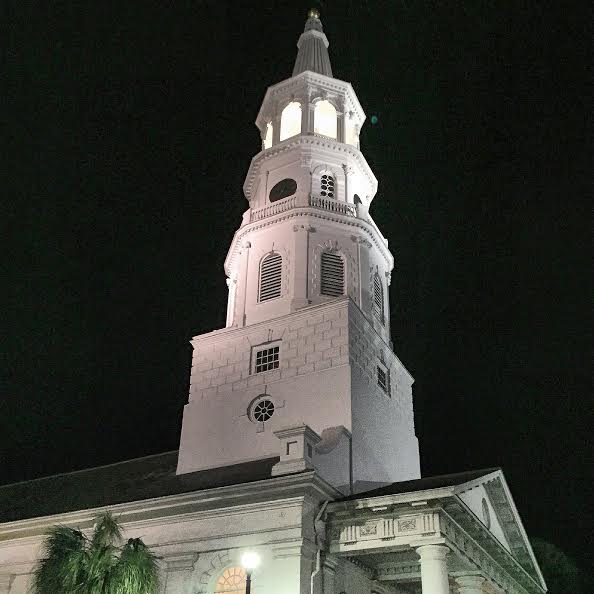 If you spend any time on social media and frankly, you may have to be living in a bubble or underground not to, the phrase "paradise" is often thrown around when describing Charleston.  As an avid supporter of the beauty, culture, community and charm, it is often easy to do.  We also need to look at the big picture of a geographic region and understand, that reaching the plateau of paradise is often challenging or impossible.  Setting those expectations, can also set others to fail, by painting a false picture of "paradise".
This article is meant as a tool of awareness that Charleston has its own set of challenges and daily wears.  Like any other city, we have our flaws and many we deal with regularly, while others are growing to potentially explosive proportions.
Here are some of the reasons, Charleston is not always "paradise"
Postal System Challenges:  If you are a local, the news that we have a poor postal system in Charleston County should come as no surprise.  From the long lines and slow service to the delayed delivery times, even for local postal items, there is tremendous room for improvement in our postal system.  Often, the daily home deliveries are inconsistent and not uniform.
Limited Nature Preserve Outdoor Options:  If you are an avid runner, hiker, biker or adventurer, the term Lowcountry has never had a more defined meaning.  If you are looking for mountains or waterfalls, the closest destinations are four hours plus away from Charleston.
Heavy Taxation:  Charleston County just approved in 2016 a 0.5% tax increase bringing sales tax to 9.0% (Higher than New York City).  Our restaurant food tax is 10.5% / restaurant alcohol is 15%.  In a 2016 study, South Carolina was rated the third worst driving state and this has resulted in increases in automobile insurance rates.  This author saw a 22% annual increase in insurance rates without any incident.
Housing Costs:  If you are in the real estate market, you are capitalizing on a golden opportunity.  If you are looking to buy a home or rent, you need to do a bit of research, because it may be very costly.  We are in a housing bubble.  One that could grow or explode very quickly.  Recently, a house was sold on The Battery for a record $6.2 Million and houses throughout the county are seeing sharp rises.  This is also affecting rental costs on the peninsula.  In the Elliotborough Section, we found a 3 bedroom, 2 ½ bath for $3600 a month.  In 2010, a two-bedroom ranged from $900 – $1300 a month.  Today, that same option is averaging $1600 – $2000.  With the added costs of utilities and internet, it is becoming a struggle to support downtown living.
Traffic: The only explanation this needs is experiencing this on a daily basis.  Whether you drive Savannah Highway, Bees Ferry, Highway 17, Interstate 526, Interstate 26, Folly Road or Calhoun Street, maneuvering through the Charleston area is nothing short of a driving nightmare.  If you have the unfortunate distinction of driving during rush hour or tidal flooding, the situation only gets worse.
Flooding:  Charleston is coastal living.  There is no denying the unquestionable beauty of the harbors and beaches, but there is also a sustainable issue about flooding on city streets and residential areas.  As an attendee of the recent mayoral debate, flooding was a critical topic throughout the discussion and remains today.  One consistent element the audience took away from the seven candidates, is that no one has a sustained answer on how to address and correct the issue.
Unspoken Racism: We are one of the friendliest cities in the country, if not the world.  We don't protest or riot and we keep to ourselves except for the friendly smile or 'hello'.  That doesn't mean we opening believe in equality for all.  Charleston has a clear separation of black and white.  In economics, housing, lifestyle and treatment.  Southern racial tensions are high in Charleston and those that choose to ignore it, are making a clear statement as well.
Construction:  You would be hard pressed to remember a time in the last three plus years when there weren't cranes, construction vehicles, cones or detours destroying the esthetics of The Holy City.  Drive down Lockwood, President Street, Spring Street, King Street, Calhoun or Meeting.  Watch out for potholes and construction workers.  It has been a long time since we didn't have to walk through a construction tunnel or see a crane blocking one of our beautiful church steeples.
Affordability: We have a Mayor that campaigned on "livability", yet failed to look at affordability as Charleston continues to grow to a "high end" residential and hospitality community.  With the new community taking over Sergeant Jasper, boutique shopping on Upper Meeting, Northern expansion of Upper King, high end hotel development and retail, Charleston is becoming less about appealing to locals and more about tourism.  That position was made very clear when in 2016 when Hughes Lumber, Bob Ellis Shoes and Morris Sokol Furniture closed (All local foundations that stayed in business from 60 to 100 plus years).
Identity Crisis: For those that don't know, James Island resides under two jurisdictions, James Island and Charleston.  There are even two different garbage pick-ups in the same neighborhoods.  Is James Island part of Charleston or its own municipality?  West Ashley has fought for its own namesake for years, but it is still part of Charleston.  This identity crisis needs to be addressed.
Corporate Name Tags:  I moved to Charleston partly because of Jestine's Kitchen and a local record store.  It was the small-town appeal that won me over.  Today, there are 9 Starbucks downtown, Five Guys Burgers, Chipotle, Panera, Subway, Moe's, West Elm, Williams-Sonoma, Urban Outfitters, Forever 21, Godiva, Victoria's Secret, American Apparel and an Apple Store.  We expect those corporate name tags to continue to grow.
Lack of Ethnic Food: Food is king in Charleston.  Hello, 'Top Chef' just filmed here.  You can search the peninsula far and wide (Campus Food excluded) and you will find a large void in ethnic food options.  Traditional Southern cuisine owns downtown.  There are derivatives of that theme, but still one-sided.  If you want true ethnic options, North Charleston offers the best selection.
Cooper River Bridge and Ice – I will be the first to say, the Cooper River Bridge is one of the most beautiful bridges I have ever seen.  It is part of who we are and folks around the world identify us by its majestic span.  Many years ago, when the architectural designers laid plans and built this bridge, it came with a flaw, falling deadly icicles.  We don't often get freezing level temperatures, but when we do, it can and has shut down the bridge that connects Mount Pleasant to Charleston over the harbor.  This shutdown forces traffic to detour to 526 and 26.  If you have lived through it, you have stories, but we don't recommend it.
Debate and expressionism is healthy.  It breeds creativity and ignites change.  We hope this article opens your minds and reminds you that Charleston is a remarkable place to live, but we have areas that are not perfect.