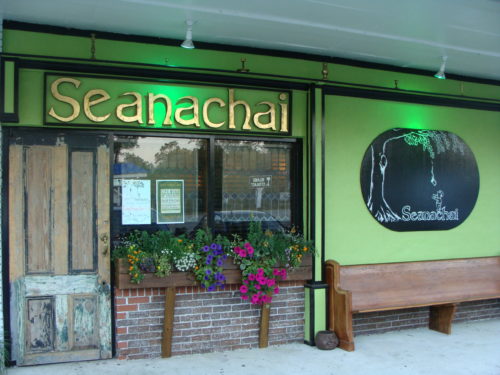 Perhaps some of your have never heard of Seanachai.  Or maybe you have but don't know why.  Maybe, just maybe you said to yourself, I'm not going to John's Island for a drink.
Maybe it is time to rethink your stance on any of these possibilities and head over to what may be the best happy hour in the Lowcountry.
Here is why:
Happy Hour is Monday – Saturday 4:00 PM – 6:00 PM (It would be everyday, but they are only open for Brunch on Sunday)
For the foodie in you:  Crispy Tots or Fries (Pimento Cheese Aoli), Wadmalaw Oyster Mushroom Flatbread or Shrimp Fritters are $4.00 each
For the drinker in you:  Donny Brook Stout, Clontarf Irish Whiskey (neat or rocks) or Moscow Mule are all $4.00 each
One of the finest selections of whiskey's anywhere in town
From Fish and Chips to Meatloaf, the food is out of this world.
A true Irish culture from the dim lights, hardwood tables to authentic Irish bar table top games
This is truly and experience you want to repeat.
Full Cocktail Menu (All Cocktails – $8.50)